7 Ways to Encourage Your Family to Stay Close to God
As is often said, Christianity starts at home.
Of all the people that you come into contact with, your own children and spouse are those that you have the closest connection with and have the potential to have the greatest impact on.
Living with people who you call family gives you one of the best ministry opportunities to live out your authentic faith, showing them God's love and care in a profound way.
Here are some ways to encourage your family to stay close to God.
1. Pray Together as a Family
God hears every prayer, even those prayers prayed silently in the depths of our hearts. He hears us when we walk and pray. He hears us when we pray to him in the middle of a busy crowd, or a business meeting. There is nowhere that we can go that God is not able to hear our prayers.
Having individual prayer time is crucial for maintaining a healthy prayer life. However, praying corporately with our family can also be a wonderful experience that builds deep, lasting memories for our children and other loved ones that can encourage them throughout their lives.
Praying together can be a great way to model our faith to our children. By praying together as a family, we can show our kids that faith is an important part of our lives and that it is something that we take seriously.
Praying together as a family can help to foster a sense of unity in a shared love for the Lord. This unity can also be nurtured through going as a family to church.
When it comes to corporate worship, there is no substitute for going to church together. Church provides a community of believers who support and encourage us in our faith journey. Additionally, the church allows us to hear God's Word preached and taught and to share in communion.
There is something special about worshiping God together with other believers. It is an opportunity to lay our burdens down at the feet of Jesus (Matthew 11:28) and to receive his strength and peace. As we sing praises to God and hear his Word, our hearts are filled with hope and joy.
Going to church together is also a great way to grow closer to each other as a family. It can be a time to pray, learn, and serve together. When we make church a priority in our relationship, it can help to keep our relationship focused on God.
3. Spend Mealtimes Together as a Family
Mealtimes are an excellent opportunity to connect with God as a family. By spending mealtimes together, we can create an environment where we can talk about our day, share our joys and concerns, and pray together. This time spent together can help us to feel closer to God and to each other.
When we're sharing a meal, we're naturally more present with each other. We're not distracted by work, technology, or other things that can often pull our attention away from the people we're with. This can create a deeper connection with the people we're sharing the meal with and help us be more present with God.
Sharing meals also allows us to slow down and enjoy the moment. This can help us to appreciate the food we're eating, the company we're with, and the blessings we have in our lives.
Consider setting an extra place at the table at every meal you enjoy with your family, just as a reminder that Jesus is with you at that meal too. This empty chair will not be for Jesus to occupy, but will rather simply be a constant visual reminder for you and your family that he is right there with you, in your hearts and, since you are eating together in his name, he is there amongst you (Matthew 18:20).
4. Read the Bible Together
One of the best ways to become closer to God is to read the Bible together as a family. By reading the Bible together, you and your family can learn about God's love for us, His plans for our lives, and how to follow His will.
Reading the Bible together can also help to strengthen your family bonds. As you discuss what you have read and learned together, you will be able to understand each other's perspectives better and build a deeper level of trust and communication.
If you are unsure where to start, many resources are available to help you. You can find Bible reading plans online, in Christian bookstores, or in the back of many Bibles. Start by picking a plan that fits your family's schedule and interests, then stick to it. You may also consider using a devotional guide to help you discuss the Bible passage for that day.
5. Serve Other People Together
When we serve others, we follow in Jesus' footsteps and model our behavior after His. When we serve others, we also open our hearts to God and allow Him to work through us.
There are many ways to serve others as a family. You can volunteer at a local soup kitchen or food bank. Or collect items for a local shelter. You can visit people in the hospital or nursing home. You can write letters to soldiers or veterans. Or you can participate in a local service project. You can get involved with the life of your neighbors. The possibilities are endless!
When you serve others together as a family, you will become closer to God and to each other. You will learn more about God's love for all people and be inspired to live out your faith in your daily life.
Serving others as a family creates happy memories for all of you, as you can spend many times talking with each other about the amazing experiences you had as you were God's hands and feet to those who need it most. This can help you feel closer to each other and closer to God
6. Organize Weekly Family Nights
Organizing a weekly family night can be a great way to become closer to God as a family. It can be a time for you to gather together and pray, read the Bible, or just spend time talking about your faith. It can also be a time to have some fun together and bond as a family.
To start, choose a day and time that works for everyone in the family. You may want to pick a day that everyone is typically free, such as a Friday or Saturday night. Then, choose an activity that everyone will enjoy. This could be simple: playing games together, watching a movie, or going out for ice cream.
7. Create New Traditions as a Family
If you're looking for ways to bring your family closer together and become closer to God, consider creating new traditions as a family.
One tradition you might want to start is attending a weekly Bible study or prayer group together. This can help you learn more about your faith and grow closer to God as a family. You can also use this time to bond with your children and teach them about your beliefs.
Whatever traditions you decide to start, make sure they are something that your whole family can enjoy and that will help you grow closer to God.
While individual time with God is very important, meeting with God as a family is also essential. As family members, you can help each other remain focused on Christ.
Helping your family become closer to God is a wonderful experience. It can help improve communication and deepen your relationship with your loved ones. Additionally, it can provide opportunities for personal growth, spiritual enrichment, and compassionate discipleship.
By taking the time to pray together, read the Bible, and serve others together, you can help your family grow closer to God and experience all the benefits that come with it.
Global Disciples Canada is a Christian mission organization that trains local leaders living near to reach least-reached communities to multiply disciples for Christ. One-third of our world hasn't heard the Good News of Jesus. Yet, Global Disciples refers to these as "least-reached" people, and fewer than 10% of all missionaries work among these groups. We live in a time where many of these people are within reach of a local church. Through our simple and effective strategy of training and coaching, believers share the Gospel in their own nations and cultures. Jesus said, "Go and make disciples of all nations," and we're committed to doing just that. If you are looking for a Christian mission organization to partner with to become a better disciple and help make disciples, connect with us today!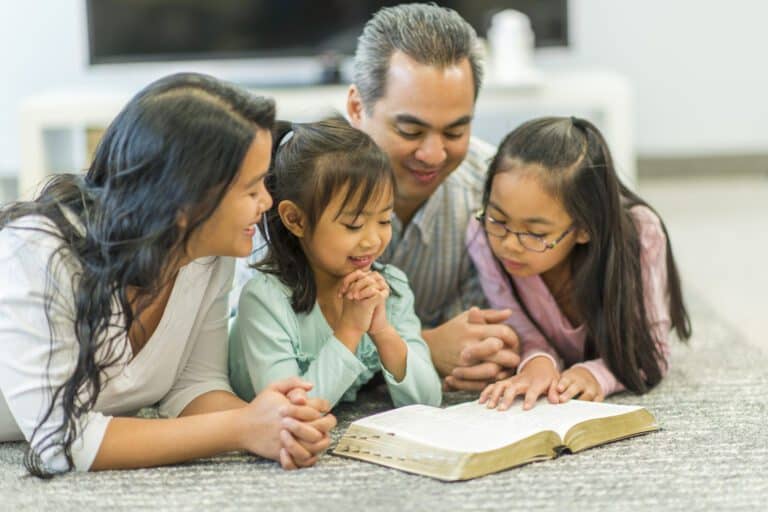 Impact your inbox
Subscribe to our email list to stay connected with Global Disciples and get a monthly reminder of how God is working in least-reached areas across the world.
"*" indicates required fields
Give monthly, reach the world.
Join our community of monthly donors bringing the hope of Jesus to least-reached people groups around the world.