"Jesus Loves You": Demonstrating the Truth of God's Love
If you are a Christian, you've undoubtedly heard John 3:16 multiple times. In fact, this is the verse we, as a body, usually quote when sharing the Gospel with others. 
"For this is how God loved the world: He gave His one and only Son so that everyone who believes in him will not perish but have eternal life." (John 3:16)
However, "Jesus loves you" is not just some cliché we should say when preaching and demonstrating the Gospel. This simple term has such a profound effect on our salvation and eternal destination.
Out of Jesus' love for us, the eternal, all-powerful Son of God left Heaven and chose to be limited to a mortal body. He chose to live like a man, just like us, to seek and save that which was lost (Luke 19:10).
Because Jesus so loved us, He died a sinner's death on the cross, even though He was sinless, to be the ultimate offering and sacrifice that we may make right before God.
For God made Christ, who never sinned, to be the offering for our sin, so that we could be made right with God through Christ. (2 Corinthians 5:21)
The Bible is full of verses showing that Jesus loves us unconditionally and eternally. He would die on that cross even if it were just for you alone. Such is the love of Jesus for you and for me.
The Love of God is Unfailing
God's love is unchanging, steady, and unwavering. Despite our shortcomings, sin, and tendency to drift away from God, God's love calls us back to Him. God's love is constant, healing, soothing, and a source of safety in a world where giving and receiving love is often fleeting and conditional.
The Bible reminds us that God's love is constant, unchanging, and unconditional. Because there is no comparison, God's love cannot be compared to human relationship love.
Psalm 136:26 says, "Give thanks to the God of heaven. His love endures forever."
Thus, when we declare "Jesus loves you," it needs to come from a heart of faith and boldly shared out of love for the eternal destiny of others as well.
It's more than a slogan or something you wear on your shirt. It needs to be demonstrated by how we live and treat others.
If you've ever reached a moment in your life when you don't know how to find peace anymore, having tried every promise of the world and still remain empty, it's probably because you have not allowed Jesus Christ into your heart to fill the empty hole that only He can fill. No accomplishment, act of service, or romantic relationship can fill that hole.
This need is not something that can be ignored. Either you realize your desperate need for God and embrace Him, or you hate how His truth exposes your own sinful nature and try to run away from Him. The fact that we have all sinned and desperately need Him in our lives is a fact that cannot be altered. Rather than trying to change this eternal truth, we can just embrace the cure.
God is the only one that can fill this hole
God created us because He loves us. He gave us free will because it allows us to respond freely to that love.
Jesus' life was His way of saying, "I love you." We can trust Him with anything, even our love. When you tell someone that "Jesus Loves You," it's the same as saying that "God is on your side."
"Jesus Loves You" is a significant term many well-meaning believers use as a simple and quick way to encourage, exhort, and empower others.
"For I am not ashamed of this Good News about Christ. It is the power of God at work, saving everyone who believes—the Jew first and also the Gentile." (Romans 1:16)
The power of the Gospel is available to "those who believe." This powerful statement can change lives, impact generations, and draw people closer to God. Moreover, there needs to be physical evidence of this good news in your way of life.
"So the Word became human and made his home among us. He was full of unfailing love and faithfulness. And we have seen his glory, the glory of the Father's one and only Son."
Jesus Christ is the Word. He wants to dwell among us, be part of our lives, and have communion and a loving relationship with Him. Whenever we declare His Word and Him to others, the Word can also become alive in them, dwell with them, and become a living, breathing experience.
A love that loves to love
What makes God's love different from our love is the selflessness of His love, known as agape. Agape loves for totally selfless reasons. We love because of how the person we are loving makes us feel, or because of how much joy loving them gives us. No matter how selfless it may seem, the love we show almost always has a hidden benefit for us. God's love is pure agape – His love is not driven by what He gets out of it. He simply loves because He is love.
With all this in mind, the way we love others is by letting God use us to show love to others. A simple gift, a small note of encouragement, or words of encouragement can change someone's life when it's led by the Holy Spirit. Listen for His leading, and then do the simple act that He is calling you. It is as simple as that.
The world desperately needs salvation, wisdom, hope, freedom, real peace, love, and much more! All this can be found in Jesus alone.
The next time you declare this statement, "Jesus Loves You," let your faith be the fuel behind it, see how it brightens someone's day, and introduce God's amazing love to those God sends your way. 
Learn more about compassionate discipleship through Global Disciples Canada. We aim to multiply the disciples of Jesus Christ and spread His Good News by educating leaders in some of the most remote places in the world. Contact us and join us in spreading the Gospel of Jesus Christ worldwide.
Global Disciples Canada is a Christian mission organization that trains local leaders living near to reach least-reached communities to multiply disciples for Christ. One-third of our world hasn't heard the Good News of Jesus. Yet, Global Disciples refers to these as "least-reached" people, and fewer than 10% of all missionaries work among these groups. We live in a time when many of these people are within reach of a local church. Through our simple and practical training and coaching strategy, believers share the Gospel in their nations and cultures. Jesus said, "Go and make disciples of all nations," and we're committed to doing just that. If you are looking for a Christian mission organization to partner with to become a better disciple and help make disciples, connect with us today!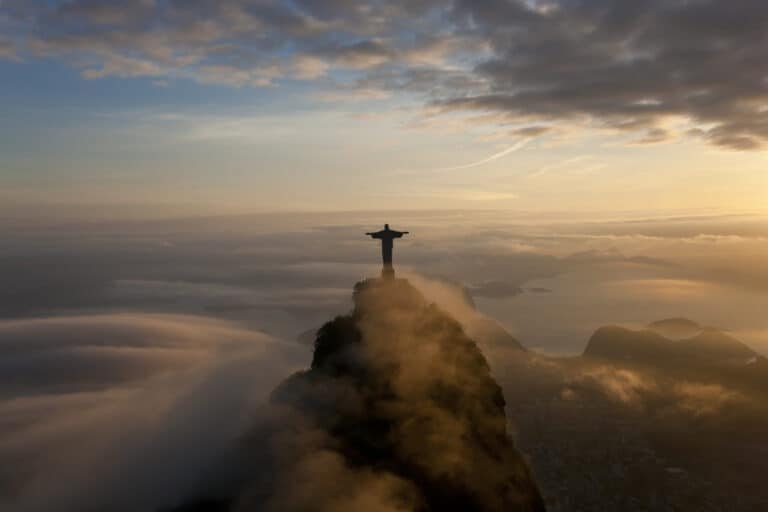 Impact your inbox
Subscribe to our email list to stay connected with Global Disciples and get a monthly reminder of how God is working in least-reached areas across the world.
"*" indicates required fields
Give monthly, reach the world.
Join our community of monthly donors bringing the hope of Jesus to least-reached people groups around the world.