8 Powerful Prayers to Inspire You
The Bible is full of examples of people praying to God and seeing His power at work in their lives. These prayers cover various topics, from requests for help to expressions of thankfulness, and each one is powerful in its own way.
It doesn't matter who you are or how perfect your words are—all that matters is that you are genuine before God. Anyone who believes in God will be shown His love and kindness. The truth will set them free (John 8:32)!
The words of the Bible are timeless and can serve as our guide through life. To put you on the right path, these Bible prayers can be referenced whenever you need some help or encouragement:
1. Jesus' Prayer for Unity in the Church
That all Christians stay one, despite their differences, is also one of Jesus' most heartfelt requests in the Bible. He prayed for our unity so that the world might believe in God (John 17:20-23).
I do not pray for these alone [it is not for their sake only that I make this request], but also for [all] those who [will ever] believe and trust in Me through their message, that they all may be one; just as You, Father, are in Me and I in You, that they also may be one in Us, so that the world may believe [without any doubt] that You sent Me.
I have given to them the glory and honor which You have given Me, that they may be one, just as We are one; I in them and You in Me, that they may be perfected and completed into one, so that the world may know [without any doubt] that You sent Me, and [that You] have loved them, just as You have loved Me.
2. Jesus' Prayer to Surrender and Obey God
In the Garden of Gethsemane, Jesus said this prayer to the Father. During Jesus' time on earth, he prayed and wept bitterly, fearing the agony he would experience due to his death and the subsequent separation from God (Matthew 26:36-45).
The human character of Jesus' struggle, even though he understood that his crucifixion was unavoidable and part of God's plan for him, can encourage us greatly. When we feel overwhelmed, we can remember that Jesus had sweat that looked like blood because of his anguish (Luke 22:44).
And being in agony [deeply distressed and anguished; almost to the point of death], He prayed more intently; and His sweat became like drops of blood, falling down on the ground.
He can comfort us because he knows what it is like to suffer, and we can take courage from him to totally surrender in obedience to the will of God, despite the cost to ourselves.
3. David's Prayers for Anger and Peace
David's prayer for fury and peace is also included in the Bible, as is his plea for God's mercy. When David wrote this brief psalm, he was lamenting God over the false accusations that were leveled against him and seeking shelter in God (Psalm 7).
God! God! I am running to you for dear life;
the chase is wild.
If they catch me, I'm finished:
ripped to shreds by foes fierce as lions,
dragged into the forest and left
unlooked for, unremembered.
God, if I've done what they say—
betrayed my friends,
ripped off my enemies—
If my hands are really that dirty,
let them get me, walk all over me,
leave me flat on my face in the dirt.
Stand up, God; pit your holy fury
against my furious enemies.
Wake up, God. My accusers have packed
the courtroom; it's judgment time.
Take your place on the bench, reach for your gavel,
throw out the false charges against me.
I'm ready, confident in your verdict:
"Innocent."
Close the book on Evil, God,
but publish your mandate for us.
You get us ready for life:
you probe for our soft spots,
you knock off our rough edges.
And I'm feeling so fit, so safe:
made right, kept right.
God in solemn honor does things right,
but his nerves are sandpapered raw.
Nobody gets by with anything.
God is already in action—
Sword honed on his whetstone,
bow strung, arrow on the string,
Lethal weapons in hand,
each arrow a flaming missile.
Look at that guy!
He had sex with sin,
he's pregnant with evil.
Oh, look! He's having
the baby—a Lie-Baby!
See that man shoveling day after day,
digging, then concealing, his man-trap
down that lonely stretch of road?
Go back and look again—you'll see him in it headfirst,
legs waving in the breeze.
That's what happens:
mischief backfires;
violence boomerangs.
I'm thanking God, who makes things right.
I'm singing the fame of heaven-high God.
4. David's Thanksgiving Prayer
Over seventy-three of the Book of Psalms 150 books are composed of David's hymns and psalms. Many of David's prayers in the Bible were very personal and deeply felt.
For this reason, the Book of Psalms is sometimes called the "anatomy of the soul." You'll find it all there when it comes to feeling thankful, asking for forgiveness, praying for deliverance, and even being angry in Psalms.
5. Jabez's Prayer for Protection and Strength
The prayer of Jabez for strength and protection in the book of Chronicles is one of the Bible's most meaningful and powerful. Jabez was listed in the genealogy of Judah in 1 Chronicles 4:2-21.
Jabez cried out to the God of Israel, saying, "Oh that You would indeed bless me and enlarge my border [property], and that Your hand would be with me, and You would keep me from evil so that it does not hurt me!" And God granted his request.
The Chronicles author provided a brief history of Jabez's name and a short prayer to the Lord. Even though it was just a few words, it was a powerful plea for protection.
He seemed meant to do great things in this world and prayed to God for aid.
6. Hannah's Prayer of Worship and Praise
Hannah's prayer is one of the most potent ones recorded in the Bible, and it's one that we should study closely. Hannah was a devoutly religious lady who had to deal with the stigma of being childless.
Hannah prayed for a son in the temple of Shiloh and swore to devote her child to the Lord. Samuel was born due to her prayers, and she named him after the Lord. Hannah expressed her thanks with her adoration prayer (1 Samuel 2:1-10).
"My heart rejoices and triumphs in the Lord;
My horn (strength) is lifted up in the Lord,
My mouth has opened wide [to speak boldly] against my enemies,
Because I rejoice in Your salvation.
"There is no one holy like the Lord,
There is no one besides You,
There is no Rock like our God.
"Do not go on boasting so very proudly,
Do not let arrogance come out of your mouth;
For the Lord is a God of knowledge,
And by Him actions are weighed (examined).
"The bows of the mighty are [a]broken,
But those who have stumbled equip themselves with strength.
"Those who were full hire themselves out for bread,
But those who were hungry cease [to hunger].
Even the barren [woman] gives birth to seven,
But she who has many children withers away.
"The Lord puts to death and makes alive;
He brings down to Sheol (the grave) and raises up [from the grave].
"The Lord makes poor and makes rich;
He brings low and He lifts up.
"He raises up the poor from the dust,
He lifts up the needy from the ash heap
To make them sit with nobles,
And inherit a seat of honor and glory;
For the pillars of the earth are the Lord's,
And He set the land on them.
"He guards the feet of His godly (faithful) ones,
But the wicked ones are silenced and perish in darkness;
For a man shall not prevail by might.
"The adversaries of the Lord will be broken to pieces;
He will thunder against them in the heavens,
The Lord will judge the ends of the earth;
And He will give strength to His king,
And will exalt the horn (strength) of His anointed."
7. Paul's Prayer for Wisdom and Spiritual Growth
We can learn a lot from Paul's prayers in the Bible. After his conversion on the road to Damascus, Paul spoke about God everywhere he went. He also had a role in the founding of the Ephesian church, and it had been a long time since he had seen them.
Consequently, Paul composed a letter addressed to the Ephesians in which he asked God to provide the Ephesians with a spirit of understanding that would lead to spiritual progress (Ephesians 1:15-23).
[I always pray] that the God of our Lord Jesus Christ, the Father of glory, may grant you a spirit of wisdom and of revelation [that gives you a deep and personal and intimate insight] into the true knowledge of Him [for we know the Father through the Son]. And [I pray] that the eyes of your heart [the very center and core of your being] may be enlightened [flooded with light by the Holy Spirit], so that you will know and cherish the hope [the divine guarantee, the confident expectation] to which He has called you, the riches of His glorious inheritance in the saints (God's people), and [so that you will begin to know] what the immeasurable and unlimited and surpassing greatness of His [active, spiritual] power is in us who believe.
8. Solomon's Prayer for Wisdom and Guidance
The Bible is packed with requests for wisdom and direction, and that's because we all need it. There are many renowned and powerful prayers in the Bible, but one of the most well-known is Solomon's request for direction (1 Kings 3:5-15).
"So give Your servant an understanding mind and a hearing heart [with which] to judge Your people, so that I may discern between good and evil. For who is able to judge and rule this great people of Yours?"
The Bible is full of powerful Spirit-led prayers that have touched people's hearts and shaped people's prayers for centuries. Our prayers reveal our deep emotions as well as the splendor, mercy, and grace of God. These pleas to God have inspired many and will continue to inspire many more people for generations to come.
Global Disciples trains leaders who live near the least-reached communities to multiply disciples of Jesus Christ and share His Good News. We provide discipleship training to local churches to assist them in activating and mobilizing their members. Contact us and become a part of our community as we spread the Good News of Jesus worldwide.
Global Disciples Canada is a Christian mission organization that trains local leaders living near to reach least-reached communities to multiply disciples for Christ. One-third of our world hasn't heard the Good News of Jesus. Yet, Global Disciples refers to these as "least-reached" people, and fewer than 10% of all missionaries work among these groups.
We live in a time when many of these people are within reach of a local church. Through our simple and practical training and coaching strategy, believers share the Gospel in their nations and cultures.
Jesus said, "Go and make disciples of all nations," and we're committed to doing just that. If you want a Christian mission organization to partner with to become a better disciple and help make disciples, connect with us today!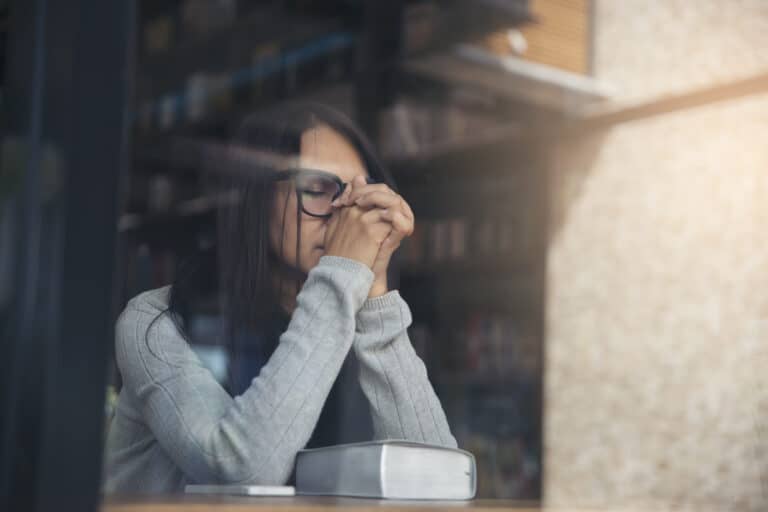 Impact your inbox
Subscribe to our email list to stay connected with Global Disciples and get a monthly reminder of how God is working in least-reached areas across the world.
"*" indicates required fields
Give monthly, reach the world.
Join our community of monthly donors bringing the hope of Jesus to least-reached people groups around the world.