Defensive and Offensive Prayer
At Global Disciples, we understand that a personal relationship with Jesus Christ is the deepest core need we have as human beings.
Intimacy with God is the very source of life, strength, and fruitfulness and this intimacy is nurtured and encouraged by worship, prayer, and obedience to the Word of the Lord. Therefore, one of our core values reads, "Everything we do must be conceived, birthed, and carried out with prayer."
Amit served with Global Leadership Equipping and Development (LEAD) as a leadership trainer. As part of the three-track Global Disciples training model, LEAD seeks to raise up believers who are capable, visionary leaders, serving in the global Body of Christ in all areas of society.
At a leadership training in Southeast Asia, Amit taught his trainees about the power of prayer. He trained them to use prayer in two ways: offensively and defensively.
Defensive Prayer
Through defensive prayer, we can ask the Lord for the needs of ourselves and our acquaintances.

Offensive Prayer
Offensive prayer allows us to use divine authority in asking the Lord for miracles such as healing and liberation from evil spirits.
Immediately following their training, Amit exposed his trainees to the power of prayer through practice.
People from all over the community brought prayer requests to Amit and his students. One teenage girl had been possessed by the evil spirit for almost 13 years. When she was brought forward for prayer, she began to shout, drawing attention to herself. All 70 people in attendance began to pray for her, and they were able to bind the evil spirit, liberating the young girl from possession.
The faith of these trainees was increased, as they experienced visual evidence of prayer's power.
Next, a married couple came to Amit and his students for prayer. They had been married for almost 15 years but had been unable to conceive a child. They'd spent lots of money on medical procedures and fertility treatments, to increase their chances of getting pregnant, but with no success. The trainees began to pray for this couple and continued relentlessly for ten months. In the eleventh month of prayer, the woman conceived and became pregnant! By the power of prayer, they gave birth to a beautiful baby.
The intimate relationship we desire with Jesus is despised by the evil spirit. Therefore, in any attempt to build the Body of Christ, we will face a spiritual battle as described in Ephesians 6:12, "For our struggle is not against flesh and blood, but against the rulers, against the authorities, against the powers of this dark world and against the spiritual forces of evil in heavenly realms."
In Ephesians 6:13-18, Paul describes that one way to combat the schemes of the evil one is to pray in the power of the Holy Spirit.
Amit's trainees experienced God's power through prayer to heal and liberate, and their intimacy with the Lord was strengthened as a result.
How can you use the power of prayer in your life today?
Global Disciples Canada is a Christian mission organization that trains local leaders living near least-reached communities to multiply disciples for Christ. One-third of our world hasn't heard the Good News of Jesus. Yet. Global Disciples refers to these as "least-reached" people, and fewer than 10% of all missionaries work among these groups. We live in a time where many of these people are within reach of a local church. Through our simple and effective strategy of training and coaching, believers share the Gospel in their own nations and cultures. Jesus said, "Go and make disciples of all nations," and we're committed to doing just that. If you are looking for a Christian mission organization to partner with to become a better disciple and help make disciples, connect with us today!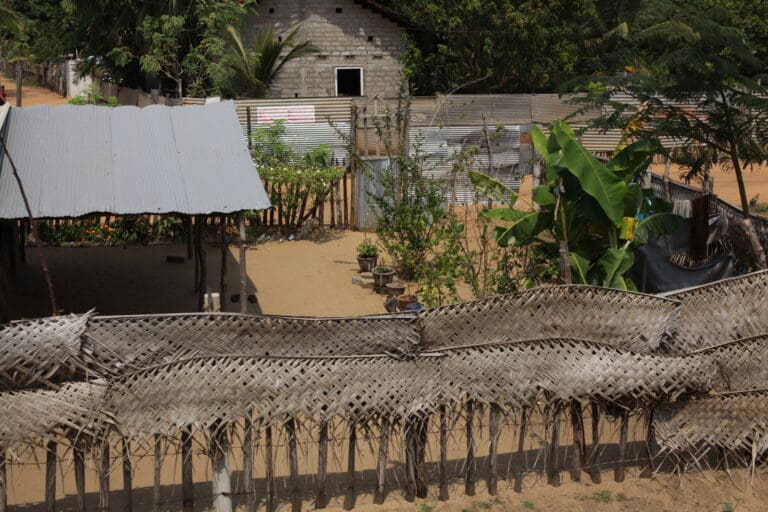 Impact your inbox
Subscribe to our email list to stay connected with Global Disciples and get a monthly reminder of how God is working in least-reached areas across the world.
"*" indicates required fields
Give monthly, reach the world.
Join our community of monthly donors bringing the hope of Jesus to least-reached people groups around the world.