Understanding Discipleship
Committing your entire life to Christ is the most liberating experience you could have on Earth. It can be unsettling when you first consider doing it because you realize that it means not putting any worldly pleasure above God. It's about submitting everything in your life to Him.
This does not mean you cannot have any fun in life. What it does mean, however, is that you start working at dedicating every moment of your life to His will. This is why some people find it scary at first because we are giving over control to Him. Many people don't like not being in control. They want to decide how their lives play out. However, a big part of reaching the moment of total submission is the realization that we were never in control of our lives in the first place. We lie to ourselves when we think we can dictate how the world around us treats us. Unexpected changes to our routine can happen at any time.
A much more stable approach is to acknowledge our helplessness in this unpredictable world and submit to Christ for His guidance. Of course, discipleship is not always easy. There will be times when you are called to step out in faith, even when you are afraid. There will be times when you are challenged and stretched beyond your comfort zone. But that's all part of the journey! So if you're ready to take the plunge, here are a few things you should know about discipleship.
What does it mean to be a disciple?
"He sleeps and rises night and day; the seed sprouts and grows, although he doesn't know how" (Mark 4:27).
Like a seed that grows, the verse perfectly encapsulates what it means to be a disciple of God. First and foremost, it means being dedicated to following Jesus Christ and His teachings. It means being willing to grow in your faith and to help others do the same. Being part of discipleship also means being part of a community of believers who can support and encourage one another.
It's a place where you can grow together, and where you can be held accountable. Being part of discipleship means being willing to serve. It means using your gifts and talents to bless others and to build up the body of Christ.
Love is the foundation of being a disciple. Without love, we have nothing. Love is what motivates us to follow Christ and to serve others. It is what enables us to put others first and sacrifice our own desires for the sake of the gospel.
The first condition of being a disciple is that we must love God with all our heart, soul, mind, and strength (Mark 12:30). This means that our whole lives must be centered on him. We must love him more than anything else in the world.
The second condition of being a disciple is that we must love our neighbor as ourselves (Mark 12:31). This means that we must care for others as we would want them to care for us. We must put their needs above our own.
When we love God and others, we are fulfilling the two greatest commandments. And when we do this, we are living as disciples of Christ.
A disciple is a follower of Christ who is committed to learning His teachings and living according to His ways. Discipleship is not a one-time event, but a lifelong journey of growth and learning. This means that the disciple endures difficult times and does not reject Christ at the first sign of trouble.
Even if this does happen, the good news is that God forgives us multiple times each day and invites us to get back on course and continue living a life of discipleship. Being steadfast in our faith does not only apply to those who never falter in their faith—it also applies to those who do slip in their faith but get up with stronger determination to keep going in the Christian life.
Obedience and Accountability
Obedience and accountability are also important conditions of being a disciple. As a disciple of Christ, we are called to obey His commands and to be accountable to Him for our actions.
Obedience is a key part of our relationship with God. Sin in us steers us towards disobedience, but the eternally powerful Holy Spirit in us helps us to reject sin and pursue God's will. A very important part of obedience is hating sin. Even if we struggle with sin in our lives, we need to be careful to not become comfortable with that sin and see it as no big deal. No, sin stops us from living the way God calls us to live and we need to identify all sin in our lives, reject it, and cry out to Christ Jesus for help in not letting it have any hold on us.
Accountability is also essential for discipleship. We must be willing to answer for our actions and to take responsibility for our choices. We cannot simply blame others for our mistakes or our failures.
We must be accountable to God and to those around us. Only when we are willing to obey God and to be accountable for our actions can we truly follow Him.
The conditions of being a disciple are not easy. To be true followers of Christ, we must be willing to deny ourselves. This means that we must be willing to put Christ first in our lives, and to live according to His teachings. We must also be willing to suffer for His sake and to be persecuted for our beliefs.
Self-denial is not easy, but it is essential if we want to be faithful disciples of Christ. When we deny ourselves, we are saying that we are willing to give up our own desires and plans to follow His will. This is a difficult thing to do, but it is what Christ calls us to do. It is a life that is worth living because we are living for Christ and his kingdom.
Willingness to Leave It All
What does it mean to truly be a disciple of Christ? It means having the willingness to leave everything behind to follow Him (Matthew 19:27-30). It means putting Him first in our lives and making Him the center of our focus. It means obeying His commands and living our lives according to His Word. It means being willing to sacrifice our own desires and plans to serve Him and further His kingdom. In short, being a disciple of Christ requires a willingness to put Him above all else in our lives.
What It Takes to Become a Disciple
Being part of discipleship means committing to grow in your faith alongside other believers. This can involve attending regular meetings or Bible studies, praying and worshipping together, and accountability to one another.
Being a disciple of Christ is the most rewarding experience you can ever have. He fills you with joy, peace, and life beyond what you could have ever imagined possible. Just like any truly rewarding experience, it does come with a challenge. The challenge is not about working hard to earn the right to be a disciple; no, Christ offers us discipleship freely. Rather, the challenge is to set down more of our lives every day by committing everything that we have, do, and are to Him and His will.
Global Disciples Canada is a Christian mission organization that trains local leaders living near to reach least-reached communities to multiply disciples for Christ. One-third of our world hasn't heard the Good News of Jesus. Yet, Global Disciples refers to these as "least-reached" people, and fewer than 10% of all missionaries work among these groups. We live in a time where many of these people are within reach of a local church. Through our simple and effective strategy of training and coaching, believers share the Gospel in their own nations and cultures. Jesus said, "Go and make disciples of all nations," and we're committed to doing just that.
If you are looking for a Christian mission organization to partner with to become a better disciple and help make disciples, connect with us today!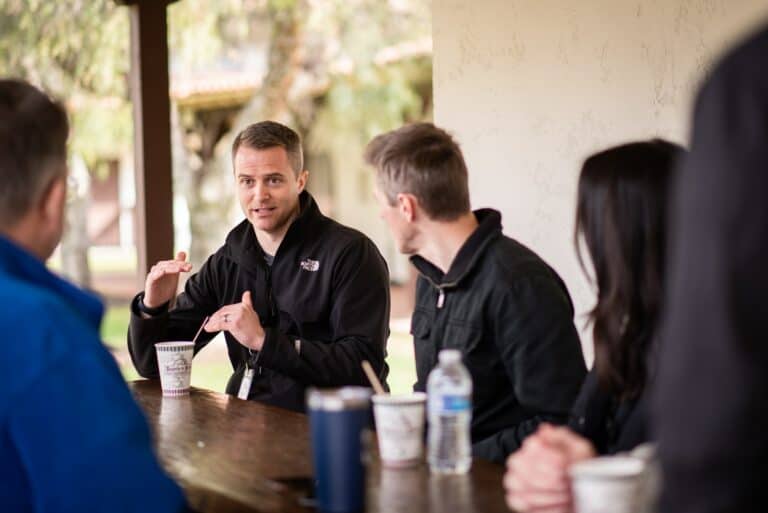 Impact your inbox
Subscribe to our email list to stay connected with Global Disciples and get a monthly reminder of how God is working in least-reached areas across the world.
"*" indicates required fields
Give monthly, reach the world.
Join our community of monthly donors bringing the hope of Jesus to least-reached people groups around the world.