A Greater Power
In fact, when this story came from the Democratic Republic of Congo (DR Congo), it sounded like the account of Simon, the magician in Samaria, in Acts 8.
A Magician Named Bauma Meets A Greater Power
Lets read about a magician named Bauma. He was described as a "dangerous witch doctor for 20 years." A group of disciple-makers, trained through a Global Disciples partner program in DR Congo, came to Bauma's community to preach the Gospel of Jesus.
Bauma wanted to test them. So, as they preached publicly, he sent evil spirits against them to block them and any miracles they may try to do.
Consequently, after the preaching, Bauma saw that—in spite of his best efforts—many people received Christ as their Savior!
So, he went to the disciple-makers and said, "You people! I see that your power is stronger than mine. Tell me what kind of power is able to block mine from top to bottom?"
The disciple-makers answered, "Our unique power is the Lord Jesus Christ."
Stunned, Bauma said, "I need your Lord too." Wasting no time, he dropped to his knees. The disciples laid hands on him and prayed with him. And Bauma, the witch doctor, received Christ as his Lord and Savior. His life was changed and redeemed in that moment.
But the Lord wasn't finished yet.
The disciple-makers met a woman who'd been unable to walk for three years. She heard the Gospel and put her faith in Christ for salvation. When the team prayed for her, the Lord delivered her and she was able to walk again!
A week later, in conversation with Bauma the ex-witchdoctor, they discovered he had been the one to curse this woman. God released them both from the bondage of Satan's power, and gave them healing and freedom.
There is no God like our God; no power greater than the life-changing, freedom-giving power of Jesus Christ. And He invites us to join Him in sharing this Good News to people who so desperately need it.
Global Disciples Canada is a Christian mission organization that trains local leaders living near least-reached communities to multiply disciples for Christ. One-third of our world hasn't heard the Good News of Jesus. Yet. Global Disciples refers to these as "least-reached" people, and fewer than 10% of all missionaries work among these groups. We live in a time where many of these people are within reach of a local church. Through our simple and effective strategy of training and coaching, believers share the Gospel in their own nations and cultures. Jesus said, "Go and make disciples of all nations," and we're committed to doing just that. If you are looking for a Christian mission organization to partner with to become a better disciple and help make disciples, connect with us today!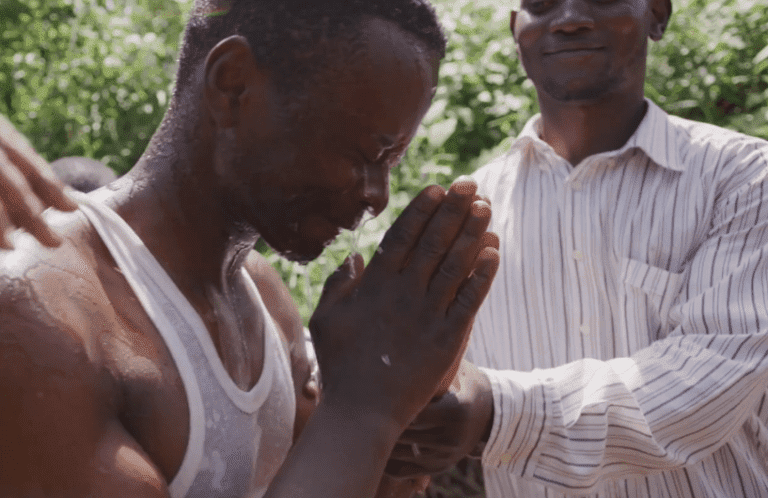 Impact your inbox
Subscribe to our email list to stay connected with Global Disciples and get a monthly reminder of how God is working in least-reached areas across the world.
"*" indicates required fields
Give monthly, reach the world.
Join our community of monthly donors bringing the hope of Jesus to least-reached people groups around the world.