No Age Limit To The Great Commission
We don't get to leave the mission to the younger generation just because you reach a certain age! And the youth don't get to leave the responsibility of sharing the Good News of Jesus to the older generation.
The pages of world missions include the accounts of many men and women who actively served all their lives—even into their very old age.
Global Disciples Has No Age Limit
As Global Disciples, our approach to training is appropriate for just about any age group.
Those who participate in our partner training programs are often younger people…but not always. In fact, in some places and cultures, a person with more life experience is better heard and has a level of influence the younger adults don't have.
Age is certainly not a factor in God's eyes as a report from a training program in North India reminds us.
The Program Director talked about Gowri, a woman in her mid-50s who participated in the discipleship training. While that doesn't sound very old, you do stand out when you're training a bunch of 20-somethings! And there was some concern about her going on outreach, and whether it would be too hard for her.
But when Gowri went into her time of outreach, God used her powerfully!
She was bold in her witness, going up and down the street, door to door, starting conversations, and sharing the Gospel with many people.
In her region, most people are Hindus or Sikhs, and often resistant to Christianity.
But the Holy Spirit moved in Gowri's testimony and she introduced quite a number of people to Jesus.
The Great Commission And Community Change
They were motivated and received the vision to reach others. And we have seen a great change in the community wherever the Gospel was given. About 20 people came to Christ, and 5 have already been baptized. And new house fellowships have started."
Young or middle or older—your age doesn't matter.
What matters is sharing the Good News of Jesus Christ. And that happens through disciple-makers empowered by the Holy Spirit of God, in North India or anywhere in the world…including right where God has placed you, in your home and community.
Global Disciples Canada is a Christian mission organization that trains local leaders living near least-reached communities to multiply disciples for Christ. One-third of our world hasn't heard the Good News of Jesus. Yet. Global Disciples refers to these as "least-reached" people, and fewer than 10% of all missionaries work among these groups. We live in a time where many of these people are within reach of a local church. Through our simple and effective strategy of training and coaching, believers share the Gospel in their own nations and cultures. Jesus said, "Go and make disciples of all nations," and we're committed to doing just that. If you are looking for a Christian mission organization to partner with to become a better disciple and help make disciples, connect with us today!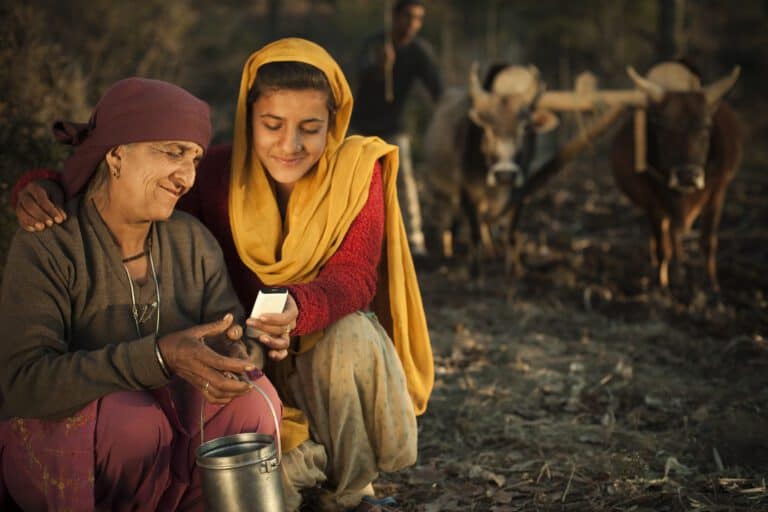 Impact your inbox
Subscribe to our email list to stay connected with Global Disciples and get a monthly reminder of how God is working in least-reached areas across the world.
"*" indicates required fields
Give monthly, reach the world.
Join our community of monthly donors bringing the hope of Jesus to least-reached people groups around the world.