Leading People to Freedom in Christ
Do you remember Moses? The man God called to lead the Israelites out of bondage in Egypt?
Well, God is still calling men and women to serve as Moses did. To lead people out of bondage to sin, and addiction, and evil spirits, and false religions.
Kintu is a like a modern-day Moses in Uganda.
Consequently, God is using him to help others find freedom in Christ.
It all began last year. Kintu participated in a discipleship-mission training through a local church cluster in partnership with Global Disciples. For his outreach, Kintu went to a specific district to share the Gospel.
In that community, a local man has declared himself as god and king—just as the ancient Pharoahs did.
In fact, He controls people—they worship him and believe all that he says, trying to please him as their only hope. Consequently, it's made life miserable. As a result, people don't work, and drunkenness and ignorance hold them in bondage.
Otem who was caught up in this mess when Kintu arrived.
Finding Freedom In Christ
Otem was an alcoholic; he didn't take care of himself; he was always dirty and unkempt.
Yet, Kintu saw a man in bondage who needed to be set free by Jesus, the true God, and King, and experience freedom in Christ.
Kintu took the lessons and skills he'd gained from the Global Disciple training and began to share the Gospel with Otem.
"No, just buy me a liter of alcohol and I will be saved." Otem said. Kintu refused his request but he didn't give up on this man.
Over and over Kintu shared the message of Jesus, that He's the One to be worshiped and served. Otem resisted but he was drawn to his new friend and his message, until one day he finally accepted Jesus as His Savior.
Today, Otem is a strong, committed follower of Jesus, and actively seeking to serve in the new local church they planted.
In fact, like Moses, Kintu led someone out of bondage and into a new life of freedom in Christ.
Is God asking you to be a Moses to someone today? If so, then be faithful to your mission—it could change a life.
Global Disciples Canada is a Christian mission organization that trains local leaders living near least-reached communities to multiply disciples for Christ. One-third of our world hasn't heard the Good News of Jesus. Yet. Global Disciples refers to these as "least-reached" people, and fewer than 10% of all missionaries work among these groups. We live in a time where many of these people are within reach of a local church. Through our simple and effective strategy of training and coaching, believers share the Gospel in their own nations and cultures. Jesus said, "Go and make disciples of all nations," and we're committed to doing just that. If you are looking for a Christian mission organization to partner with to become a better disciple and help make disciples, connect with us today!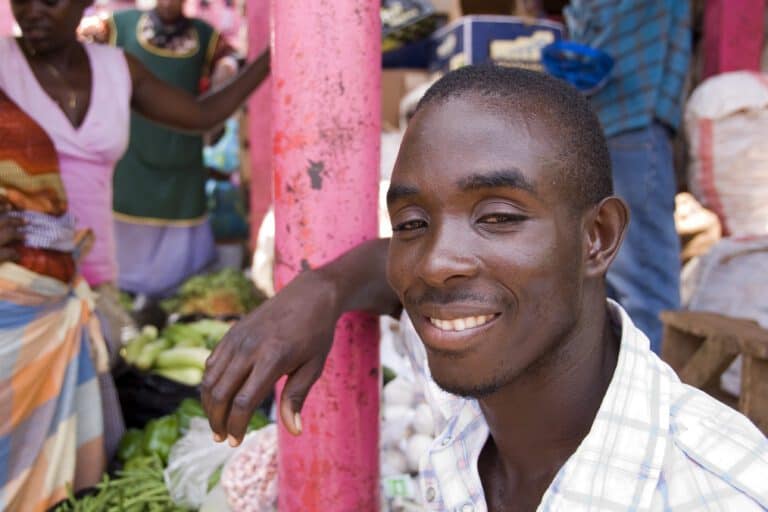 Impact your inbox
Subscribe to our email list to stay connected with Global Disciples and get a monthly reminder of how God is working in least-reached areas across the world.
"*" indicates required fields
Give monthly, reach the world.
Join our community of monthly donors bringing the hope of Jesus to least-reached people groups around the world.