Fulfilling the Great Commission: Every One On Mission
Before Jesus returned to heaven, He gave His disciples a great commission. Remember His words in Matthew 28?
"….go and make disciples of all nations…and teaching them to obey everything I have commanded you" (Matthew 28:18-20).
This "Great Commission" is for you and for me. And for each disciple of Jesus Christ in every part of the world. Every one on mission!
Today, followers of Christ around the world are seeking to fulfil this mission.
Global Disciples are on mission
We at Global Disciples are eager to do whatever we can to equip those people. And to help them reach those still waiting to hear the Good News of Jesus Christ.
Jember is an Ethiopian leader equipped by Global Disciples to train disciple-makers. He said, "Global opened our eyes about how to do missions. Our main task is to send disciple-makers into this region and plant churches where there were none. This region is more than eighty-five percent Muslim; in some places, it's one hundred percent. There are five hundred villages with no church! The first year, we trained twenty-five workers. God helped us and we have seen fruit."
Local church planters are on mission
The fruit Jember mentioned includes local Muslim leaders coming to faith in Jesus.
It also includes ten church planters who are former Muslims. They've seen over 500 people come to Christ. And he said, "God is using them to bring many other Muslims to the Lord."
Pascal and Bekou are doing their part for the Great Commission in their home nation of Chad.
Nearly two-thirds of Chad's 148 people groups are considered unreached. And the influence of Islam in the region is pervasive.
Disciple makers are on mission
Pascal equipped 14 disciple-makers in his first training. And in their outreach, over 400 people came to faith in Christ, and they planted six churches.
The second year, another 14 people registered for training but only six showed up.
Pascal said, "This was not ideal but my brothers in the Lord encouraged me to start anyway." And he was amazed at the results!
"The Lord guided us to different areas," he said.
"We've seen 540 people turn to Christ and three churches were birthed. We baptized many—all because of the transformed lives of these six people!"
Bekou, another discipleship trainer, reported. "Thirteen disciples completed the training and we went to the south of Chad for outreach. It was evident that many people were in need of the Word of God. During the outreach, more than 500 people placed their faith in Jesus Christ."
Bekou said, "We also shared the Gospel with one imam—a local Muslim leader—and he responded by asking us to plant a church in his region! When I witnessed this, I realized this is no time to be shy. We must be full of courage and share the Gospel always!"
The Great Commission is being fulfilled today!
Global Disciples Canada is a Christian mission organization that trains local leaders living near least-reached communities to multiply disciples for Christ. One-third of our world hasn't heard the Good News of Jesus. Yet. Global Disciples refers to these as "least-reached" people, and fewer than 10% of all missionaries work among these groups. We live in a time where many of these people are within reach of a local church. Through our simple and effective training and coaching strategy, believers share the Gospel in their own nations and cultures. Jesus said, "Go and make disciples of all nations," and we're committed to doing just that. If you are looking for a Christian mission organization to partner with to become a better disciple and help make disciples, connect with us today!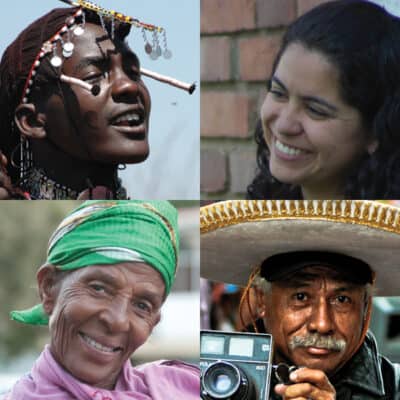 Impact your inbox
Subscribe to our email list to stay connected with Global Disciples and get a monthly reminder of how God is working in least-reached areas across the world.
"*" indicates required fields
Give monthly, reach the world.
Join our community of monthly donors bringing the hope of Jesus to least-reached people groups around the world.