Divine Appointments & A Life-Changing Conversation
You've probably heard about "divine appointments"—those times when it's clear that God set up a meeting or a conversation that will further the work of His Kingdom, or maybe change the trajectory of someone's life for eternity.
Albert knows about divine appointments.
He directs a Global Disciples partner program in Zambia, so he sets up the training for a group of disciple-makers.
Not only does he lead the teaching sessions—training and bringing others along to provide additional instruction or share their experiences—but Albert also sets up where they will meet, and he makes sure the meals and materials are provided.
For a recent training, Albert recruited three local women to take on the cooking and feeding of the participants. And they did the job well.
A key lesson from the Global Disciples discipleship curriculum is about Making Disciples in the way of Jesus. And after classroom time, one of the participants decided to put what he learned into practice right away. So he started to talk with Muga, one of the cooks.
Alberts Divine Appointment
Albert said, "The disciple-maker asked her if she had a personal relationship with Jesus Christ. But she was not a believer." However, she was open with the disciple-maker about her life.
Muga was in her late 30s, once married but now divorced. And she had seven men in her life. They were each given a day to visit her, and she managed it so that they didn't know they were all dating the same woman. She had help too—she used charms from the local witch doctor to trap and keep their attention.
But when Muga heard about Jesus, who loved her and died for her, and wanted to give her abundant and eternal life, she made a choice.
She gave her life to the Lord!
A divine appointment—a conversation engineered by God to bring one more person into His Kingdom.
Global Disciples Canada is a Christian mission organization that trains local leaders living near least-reached communities to multiply disciples for Christ. One-third of our world hasn't heard the Good News of Jesus. Yet. Global Disciples refers to these as "least-reached" people, and fewer than 10% of all missionaries work among these groups. We live in a time where many of these people are within reach of a local church. Through our simple and effective strategy of training and coaching, believers share the Gospel in their own nations and cultures. Jesus said, "Go and make disciples of all nations," and we're committed to doing just that. If you are looking for a Christian mission organization to partner with to become a better disciple and help make disciples, connect with us today!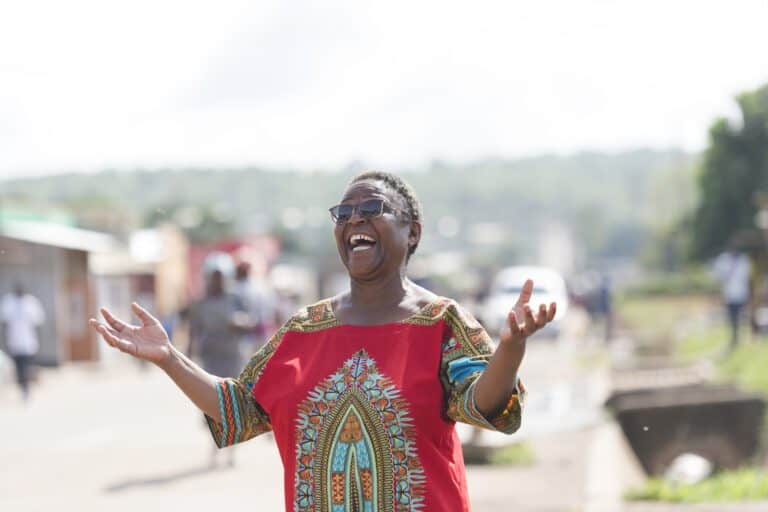 Impact your inbox
Subscribe to our email list to stay connected with Global Disciples and get a monthly reminder of how God is working in least-reached areas across the world.
"*" indicates required fields
Give monthly, reach the world.
Join our community of monthly donors bringing the hope of Jesus to least-reached people groups around the world.