Finding the Joy of Encouraginging Discipleship in Others
In some cultures, people can tend to focus on themselves as individuals, not realizing how wonderful it can be to reach out to others and encourage their growth in Christ. Sadly, many Christians approach church life with the instinctive question, "What can this church give me?" at the top of their minds, instead of asking, "How can I contribute to this community?"
This stems largely from a culture of consumerism and instant gratification (always wanting to purchase something to fulfill a want and having that desire met instantly). However, there is a much deeper and more meaningful joy to be found in discipleship.
When it comes to a believer's development and spiritual growth, one of the cornerstones is discipleship. The moment a person finds themselves in Jesus Christ's embrace with the knowledge that can lead to saving, discipleship is the next logical step. However, that varies considerably from person to person.
Discipleship In the Digital Age
How drastically the world has changed!
Many people find themselves more comfortable communicating in the digital world than in the real world, constantly communicating to faceless people online rather than talking to their own family or friends. However, we can be encouraged by remembering that Jesus is the same yesterday, today, and forevermore (Hebrews 13:8)! Hallelujah! This means that discipleship is still possible in the asocial society of today.
Digital technology can actually help bring discipleship online.
It helps broaden the access to biblical commentaries, bible study guides, and perspectives from various bible teachers around the world. Even during the pandemic, stories were told of many people, who were not comfortable sitting in a church building but accepted Christ after attending one of the hundreds of online church services that churches now made available. God has His reasons (Isaiah 55:8-9)! With that said, we need to keep in mind that digital involvement will never replace the crucial need for face-to-face interaction in strengthening discipleship.
However, the very core of discipleship is neither personal nor digital connections: it's relationships, point blank period.
Discipleship Rooted In Relationships
Here are some of the best ways to encourage discipleship on the strength of relationships:
This seems obvious, but it should be kept in mind at all times. For leaders who experience growth by way of discipleship rooted in relationships, it's easy to have a passion to lead other Christ-followers down the same path.
When it comes to leading, it's more about the experience, not the ideology.
Make sure diversity is a high priority
A small group does not need to be made up entirely of similar people for the group to be rich with fellowship. Some of the closest bonded groups can be found in groups that include people with many different characteristics, such as those who are of different racial, socioeconomic and educational backgrounds. Various age ranges should be involved as well.
It's worth noting that the Lord will always find opportunities to help us grow by taking us out of our comfort zones. When new believers are paired with seasoned, mature believers, wonderful things can happen. Boh believers then have a whole new opportunity to grow.
Open doors for face-to-face connections
Bring believers to Bible studies where connection is promoted. When small group studies meet consistently during a certain timeline, relationships are strengthened naturally. Best of all, accountability is provided for everyone involved as well. Training small group leaders in such a way that they shepherd members is an investment that is well worth it.
Having the groups offered for a certain length of time will give members the freedom to be invested with group commitment accountability alongside the freedom to see an endpoint. Another highly beneficial aspect for believers is mentoring relationships who are usually intimidated by big groups. Some people may even find a small group too big; on the other hand, a one-on-one relationship can change lives.
Discipleship is a cornerstone of the spiritual growth and development of believers. In the digital age, it's more convenient, but doing it in person has more depth. After all, discipleship is best when it's rooted in strong relationships. Encouraging this can be done in a number of ways, including opening doors for face-to-face connections.
Global Disciples Canada is a Christian mission organization that trains local leaders living near to least reached communities to multiply disciples for Christ. One-third of our world hasn't heard the Good News of Jesus. Yet. Global Disciples refers to these as "least-reached" people, and fewer than 10% of all missionaries work among these groups. We live in a time where many of these people are within reach of a local church. Through our simple and effective strategy of training and coaching, believers share the Gospel in their own nations and cultures. Jesus said, "Go and make disciples of all nations," and we're committed to doing just that. If you are looking for a Christian mission organization to partner with to become a better disciple and help make disciples, connect with us today!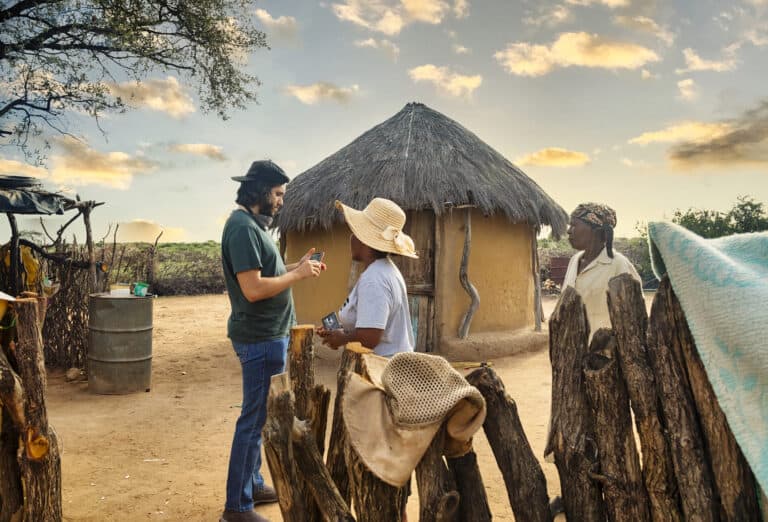 Impact your inbox
Subscribe to our email list to stay connected with Global Disciples and get a monthly reminder of how God is working in least-reached areas across the world.
"*" indicates required fields
Give monthly, reach the world.
Join our community of monthly donors bringing the hope of Jesus to least-reached people groups around the world.