Clothes, Christ and Church Multiplication
Ebatshu has a vision to reach the Batwa or Pygmy people of Central Africa.
The Batwa are isolated in the forests, living as hunter-gatherers and interacting only marginally with the peoples around them. Culturally, they are often treated as lower class and discriminated against by the majority peoples.
However, Ebatshu included five Batwa believers in the discipleship-mission training he directs, launched with your help through Global Disciples.
For outreach, he traveled into the forests to minister to their people, and that's where he met Adika. Like most of his tribe, Adika lived without clothes, dependent on whatever the forest provided.
Ebatshu began talking about Jesus but Adika just waved him off, saying, "Who is this Jesus?" Ebatshu knew that actions can speak loudly, so he gave Adika his spare shirt and trousers.
Adika was surprised and wanted to know why. Ebatshu said, "Because Jesus loves you, I love you, and I want to give these clothes to you."
"Then I want to know this Jesus," Adika replied. He listened intently to the Gospel and gave his life to Christ. Soon his wife and three children also placed their faith in Jesus.
Ebatshu and his team continued their outreach in the community and spent each evening discipling Adika, teaching him about his new life in Christ.
Soon, others followed Adika's lead.
A local witchdoctor who was very sick was immediately healed when the outreach team prayed for him in the name of Jesus.
He put his faith in Jesus, as did several women, including one who was a prostitute. She was pregnant at the time and wore a special charm to protect her. Once she put her faith in Jesus, she decided to remove the charm and rely on God's protection! And she developed a small business to support herself, leaving prostitution behind.
In a short time about 80 Batwa believers were meeting regularly with Adika as their pastor. He even chose a new name—he's now Moses, the one who leads his people with the Good News of Jesus.
It's been over seven years since Ebatshu met Moses, formerly Adika. Today, Moses is leading a growing movement among his people. The church is now 200 members strong, and Moses has also planted seven new churches in neighboring villages, giving oversight to the leaders he put in place.
While the Batwa don't have the Bible in their own language yet, Ebatshu has given each pastor a Bible in a trade language they understand. The pastors read it to their congregation each week, helping them know the God they worship and follow.
They also started a school for the children—a significant step for a people often excluded from education or training by the majority peoples around them. And yes, most of the Batwa in this region now wear clothes, a sign of changed lives and the dignity of being valued by God.
What a joy to see how the Lord has used Ebatshu and Moses to bring about multiplication among this people, rejected by their neighbors but never by the One who created and died for them.
Global Disciples Canada is a Christian mission organization that trains local leaders living near least-reached communities to multiply disciples for Christ. One-third of our world hasn't heard the Good News of Jesus. Yet. Global Disciples refers to these as "least-reached" people, and fewer than 10% of all missionaries work among these groups. We live in a time where many of these people are within reach of a local church. Through our simple and effective strategy of training and coaching, believers share the Gospel in their own nations and cultures. Jesus said, "Go and make disciples of all nations," and we're committed to doing just that. If you are looking for a Christian mission organization to partner with to become a better disciple and help make disciples, connect with us today!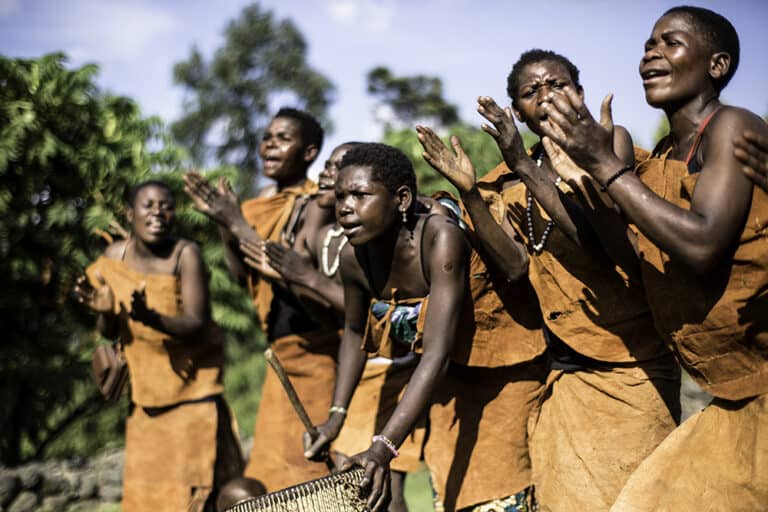 Impact your inbox
Subscribe to our email list to stay connected with Global Disciples and get a monthly reminder of how God is working in least-reached areas across the world.
"*" indicates required fields
Give monthly, reach the world.
Join our community of monthly donors bringing the hope of Jesus to least-reached people groups around the world.