3 Ways to Grow Your Faith in Prayer
Psalm 78 tells the story of an army fully equipped to fight but which turned back in the day of battle because they "forgot what God had done." They lacked unwavering faith in God's power and care. The enemy speaks often in our ear that God is not able, or God does not care, or God is not good. Faith counteracts this lie and helps us to keep praying even when the battle is difficult or long.
And without faith, it is impossible to please God. For anyone who comes to Him (that is prayer) must believe that He exists and that He rewards those who diligently seek Him. – Hebrews 11:6
It is impossible to have relationship/communication with God without faith. When we come to God in prayer, we must have two things:
Faith that He exists – confidence that He created all things and holds them together
Faith that He rewards – confidence that he cares and responds to our prayers
Faith and Prayer are inseparable. If we have faith that God is sovereign, cares for us and loves to communicate with us, we will pray. As we pray, obey and testify, we naturally grow in faith in God's strength and care.
Our faith filled declaration of God's word and His love plays a role in overcoming the kingdom of darkness.
"They overcame him (Satan), by the blood of the Lamb
and by the word of their testimony; they did not love their lives
so much as to shrink from death." – Revelation 12:11
3 Ways to Grow Your Faith in Prayer
There are many ways we can begin to understand the beautiful character of God but three ways we can grow our faith and pray faith-filled prayers is to focus on creation, the bible, and history.
1 – We spend our days focusing on the character and works of God in creation, in the Bible, in history, and in our own lives.
Creation – The vastness of our universe is incredible. The Milky Way Galaxy, of which the earth is a part, has about 100 billion or more stars. The Milky Way is one of about 100 billion galaxies in the currently observable universe (some believe there could be two trillion). The average distance between stars in our galaxy is about 48 trillion kilometers. Traveling at the speed of the space shuttle, 8 kilometers per second (30 minutes from the USA to Indonesia), it would take 201,450 years to travel the average distance between stars. Unimaginable–and our God is the creator of it all.
Psalm 103:11 states, "For as high as the heavens are above the earth, so great is his love for those who fear him."
Let that love settle into your soul!
The Bible – Consider the story of God's deliverance of his people from the sovereign and powerful nation of Egypt as recorded in Exodus chapter 14. Read it as though you have never read it before. In response to the cries of His people, God literally split a sea in a night, dried the ground beneath, and led his people through. What an amazing act of deliverance! The Bible holds countless records of his power and works on behalf of His children.
History – In the early 1960s while reading through a Time Magazine story about a brutal gang-related murder in New York City, the pastor of a small country church 350 miles away, heard God speak. He saw a picture of the seven members of the Dragons gang who were charged with the murder, and he began to cry. In the book The Cross and the Switchblade, David Wilkerson recounts his experience, "I was dumbfounded by a thought that sprang suddenly into my head – full-blown, as though it had come into me from somewhere else: 'Go to New York City and help those boys.'" Wilkerson obeyed God, went to New York City, and brought the life of Jesus to the leader and members of that gang. The story of God's work described in this book is nothing short of remarkable. Take time each year to read at least one biography or autobiography of a Christian to encourage you to see how God uses ordinary people to do extraordinary things for His Kingdom.
2 – We tell of the works of God to our children and to those we meet, both those who know and don't know Jesus. As we share the works of God, the faith of all will grow.
Just as you read or hear stories of God's work in the lives of other people, remember your own stories. Take time to reflect on what Jesus has done in your life–how you came to salvation, where he's changed your habits, your attitudes, and your actions. And tell these stories to your children, your friends, and your co-workers. This is your story of faith; as you share it, it will build your faith and influence others to see the great work of God. Be honest, humble, and open but give God praise for His work.
3 – We obey when God tells us to take risks of prayer and action that depend on God to display his power and glory in our day. In doing so we multiply the testimonies of God's work in this day and our faith grows.
As you reflect on the work God has done in your life, or you see the testimony of His work in the lives of people around you, pray for more–more opportunities to say yes to him, to act in obedience and faith. Praise Him for His power and love, then obey–take action–on what He shows you to do. It may be uncomfortable at times, even risky, but it will be worth it. It's how you exercise the faith that's growing in you. And yes, it will be part of your testimony and can multiply to greater faith and deeper prayer in your life and in those you influence.
Global Disciples Canada is a Christian mission organization that trains local leaders living near least-reached communities to multiply disciples for Christ. One-third of our world hasn't heard the Good News of Jesus. Yet. Global Disciples refers to these as "least-reached" people, and fewer than 10% of all missionaries work among these groups. We live in a time where many of these people are within reach of a local church. Through our simple and effective training and coaching strategy, believers share the Gospel in their own nations and cultures. Jesus said, "Go and make disciples of all nations," and we're committed to doing just that. If you are looking for a Christian mission organization to partner with to become a better disciple and help make disciples, connect with us today!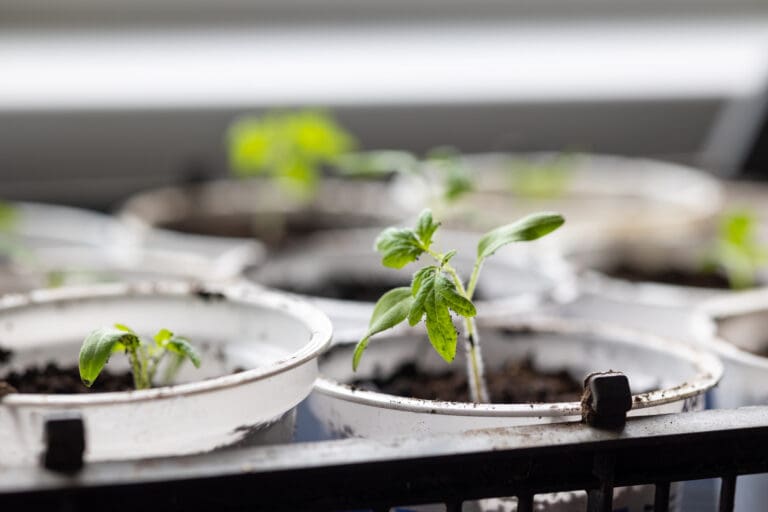 Impact your inbox
Subscribe to our email list to stay connected with Global Disciples and get a monthly reminder of how God is working in least-reached areas across the world.
"*" indicates required fields
Give monthly, reach the world.
Join our community of monthly donors bringing the hope of Jesus to least-reached people groups around the world.