Seeing Opportunities
This year, as we were conducting our training, the Holy Spirit spoke to us to take the Gospel to the 'rejected and neglected'. We didn't understand, but we kept on praying, asking God to guide us to the place He wanted us to take the living Word."
The Lord answered their prayers and directed them to a community with no witness for the Gospel. As they entered the village, they saw a group of women sitting outside their houses.
'The Lord led us to share the love of Jesus with them,' Pastor H said. 'All were eager to hear the Gospel of Jesus, of His deliverance and acceptance. When we began to pray, several started crying and confessing their sins.' The disciple-makers learned that twelve of these women were involved in prostitution, with about 14 children between them.
'The Lord put a burden on us to counsel these women and help them come out from this evil experience,' Pastor H said. For a month, the disciple-makers counseled and prayed with them, showing them how Jesus offered life and freedom. Finally, all twelve surrendered their lives to Jesus and accepted Him as Lord and Savior! A church was planted in the community and these women are now engaged with the new fellowship, growing spiritually.
As new disciples of Jesus, this group of women knew they needed a different way to support themselves and their children. With help from Pastor H's church, each was given a sewing machine and a teacher came to teach them.
 'They have learned to sew,' Pastor H shared, 'and they are taking care of their families with their daily earnings. Before they start work each day, they have time for prayer and Bible reading. Kindly pray for them, and for the entire village that we can win the lost in this area.' This is the redemptive mission of Jesus: to seek and save the lost, to set the captives free, to bring hope, dignity and life eternal to those trapped in sin. And a dozen women, with their sewing machines, can tell you how that mission transformed their lives. 
Global Disciples Canada is a Christian mission organization that trains local leaders living near least-reached communities to multiply disciples for Christ. One-third of our world hasn't heard the Good News of Jesus. Yet. Global Disciples refers to these as "least-reached" people, and fewer than 10% of all missionaries work among these groups. We live in a time where many of these people are within reach of a local church. Through our simple and effective strategy of training and coaching, believers share the Gospel in their own nations and cultures. Jesus said, "Go and make disciples of all nations," and we're committed to doing just that. If you are looking for a Christian mission organization to partner with to become a better disciple and help make disciples, connect with us today!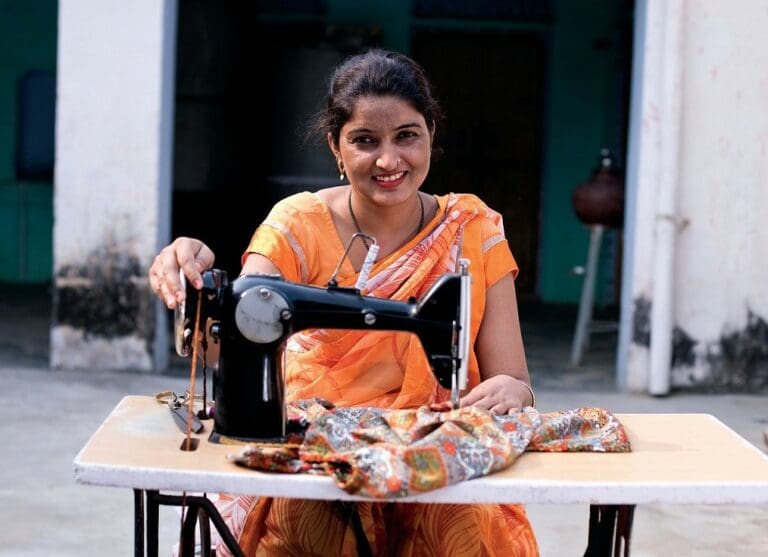 Impact your inbox
Subscribe to our email list to stay connected with Global Disciples and get a monthly reminder of how God is working in least-reached areas across the world.
"*" indicates required fields
Give monthly, reach the world.
Join our community of monthly donors bringing the hope of Jesus to least-reached people groups around the world.