Practical Experience
As Global Disciples, we help churches around the world to train and send out disciple-makers and church planters.
First, we train a leader, selected by their churches. And then that leader develops and directs a training program to equip and send out new disciple-makers to plant churches.
The training for these leaders examines the biblical components of discipleship, and how to develop a sustainable training program. And it includes practical outreach experience. If you're training others to share the Gospel, it's good to know how it works in real life!
At a directors' training in Sri Lanka, the new directors spent an afternoon out on the streets. Following Jesus' example, they were sent out two by two, seeking opportunities to talk with people about Jesus.
One team said, "We went on a prayer walk, and met a family of believers. They were discouraged, so we prayed with them and encouraged them in the Lord. We also talked to a man who knew of Jesus but was not walking with Him. We shared our testimonies and we encouraged him too."
One director said, "We met a man, who was a witch doctor. He explained what he did and the power of his gods, but I shared that I am serving an Almighty God, who has authority over everything." The witch doctor was stunned; he stopped and then turned away. He didn't respond but a seed was planted in his heart.
Another pair stopped at a house and asked for water. Curious, family members gathered and one trainee began sharing his testimony and talking about Jesus. While the women were very interested, the husband was not happy. Despite this, the director said, "The family served us tea, and while we talked, another person came by and heard the testimony. He invited us them to come to his village too."
The practical experience of doing what they had learned prepared these leaders to train others. And it's fueled their vision for reaching people with the Good News of Jesus Christ.
Global Disciples Canada is a Christian mission organization that trains local leaders living near least-reached communities to multiply disciples for Christ. One-third of our world hasn't heard the Good News of Jesus. Yet. Global Disciples refers to these as "least-reached" people, and fewer than 10% of all missionaries work among these groups. We live in a time where many of these people are within reach of a local church. Through our simple and effective strategy of training and coaching, believers share the Gospel in their own nations and cultures. Jesus said, "Go and make disciples of all nations," and we're committed to doing just that. If you are looking for a Christian mission organization to partner with to become a better disciple and help make disciples, connect with us today!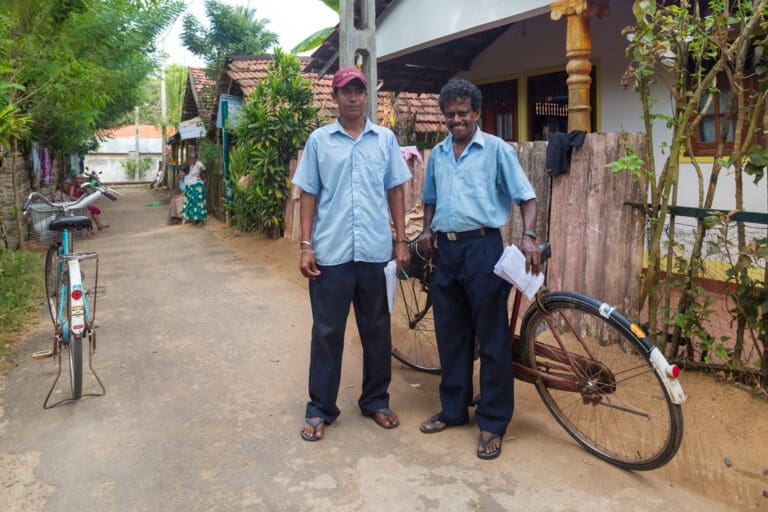 Impact your inbox
Subscribe to our email list to stay connected with Global Disciples and get a monthly reminder of how God is working in least-reached areas across the world.
"*" indicates required fields
Give monthly, reach the world.
Join our community of monthly donors bringing the hope of Jesus to least-reached people groups around the world.