Out of the Darkness
Can the Gospel of Jesus Christ reduce the murder and crime rate in an area?
Hawi knows firsthand what's possible with God.
Hawi is a pastor in Ethiopia. He and his church thought they couldn't do much for the Kingdom. Then he connected with Global Disciples and he began equipping and sending out disciple-makers to take the Gospel to least-reached people.
He said, "God called us from many nations and languages to serve Him. I have no story to tell other than the story of what God has done." And it's a remarkable story.
Hawi's region of Ethiopia is largely Muslim and Ethiopian Orthodox. It's known for its high murder rates, crime activity, and witchcraft. So sharing the Gospel there is risky and challenging.
Hawi said, "The first time we trained, we sent out 25 disciple-making church planters to the rugged mountain areas. They planted 5 churches.
In the second training, three more churches were planted. Now we have 15 growing churches, and five more emerging, new fellowships."
And they're seeing the Lord moving in a mighty way through this growing number of believers and churches.
"God is transforming our region totally," Hawi declared. "Those who practiced witchcraft are now in the church; former criminals are now in the church. The local authorities are cooperating with us. They say what they could not control with a gun, is now being controlled by the love of Christ. And it is so good!"
Miracles of healing and demonstrations of God's power also open eyes and hearts. Hawi said that one day a group brought a very sick man to the church. When Hawi and the believers called on the name of Jesus, the man was healed! He got up and started eating and drinking. About 17 of his friends—mostly Muslim—came to Christ.
In fact, Hawi reported that last year, nearly 400 Muslims came to faith in Jesus and were baptized. And now another 250 are preparing for baptism!
In this dark and difficult place, the light of Jesus is shining through. And God is at work in powerful ways, through people like Hawi.
Global Disciples Canada is a Christian mission organization that trains local leaders living near least-reached communities to multiply disciples for Christ. One-third of our world hasn't heard the Good News of Jesus. Yet. Global Disciples refers to these as "least-reached" people, and fewer than 10% of all missionaries work among these groups. We live in a time where many of these people are within reach of a local church. Through our simple and effective strategy of training and coaching, believers share the Gospel in their own nations and cultures. Jesus said, "Go and make disciples of all nations," and we're committed to doing just that. If you are looking for a Christian mission organization to partner with to become a better disciple and help make disciples, connect with us today!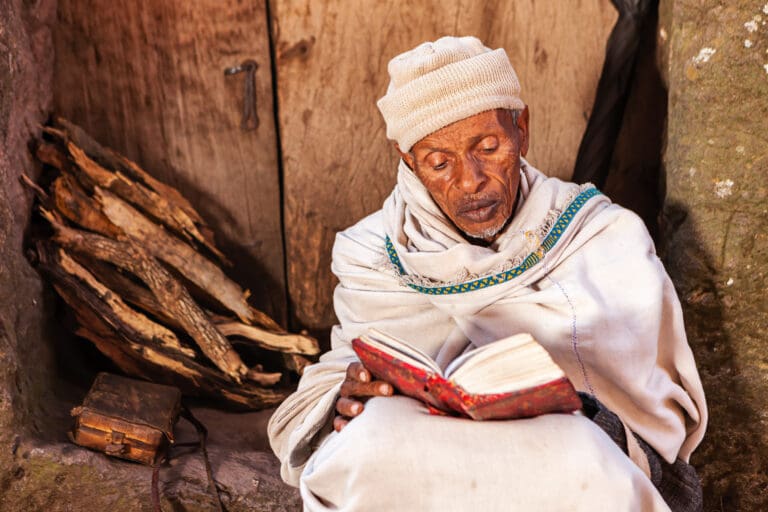 Impact your inbox
Subscribe to our email list to stay connected with Global Disciples and get a monthly reminder of how God is working in least-reached areas across the world.
"*" indicates required fields
Give monthly, reach the world.
Join our community of monthly donors bringing the hope of Jesus to least-reached people groups around the world.