Measuring Proactive Involvement in Evangelism
Many businesses have clear indicators for determining success and performance amongst their employees.
Tools are created and used to quantify how well someone has worked.
However, churches cannot use such predictable methods to determine how effective the congregants are at evangelizing. This article will make an attempt to determine how church leaders can know if their fellow worshippers are being active evangelists.
At the heart of evangelism is relationship.
To be a truly effective evangelist, a believer cannot just announce to strangers a well-rehearsed statement and swiftly move on to the next neighborhood.
Rather, we should follow Jesus' example, who would sit and eat with those he was ministering to (Mark 2:15). Likewise, Paul would use any means available to him (letters, visits, and even jail time) to build relationships with those he was Sharing the Good News of Jesus with.
The art of evangelism (helping nonbelievers see their desperate need for Christ) is simply not effective unless the nonbeliever has an opportunity to see Christ reflected in the evangelist's life. This is only possible with some degree of relationship.
Evangelism as a Function of Church Life
Too often, churches neglect the importance of evangelism and rather focus their attention and resources solely on current church attendees.
Likewise, when a church's numbers increase, often the new visitors have simply left another church. This is not evangelism, since many of these new attendees were already Christians.
It is crucial for churches to increase their emphasis on evangelizing, as this fulfills the great commission of Christ (Matthew 28:19-20). Determining whether your church members are sharing the love of Jesus with others should be preceded by active training, encouragement, and example from the church leadership.
How can we take what we do on Sunday mornings and make it a part of our everyday life?
Evangelism is not a stand-alone strategy. It is part of a broader discipleship strategy.
Are Church members actively sharing their faith?
Once you have launched evangelism training for your church, the question remains: is there a way to determine if your church members are actively sharing their faith in Jesus Christ?
Surely, the best way to determine this is by having conversations with individuals in the church. These conversations can happen one-on-one, or collectively during church meetings.
For example, a pastor may ask individuals, "Have you had a chance to meet other people in your community yet? Have you considered asking them what they believe?"
In a group setting, congregants can be encouraged to share their testimonies of when they have started conversations with others about Jesus. Through frequent conversations with friends in their church community, a church leader can start to gain an idea of how much evangelizing is being done by the church members. However, these results can only be qualitative in nature.
There is no number that can be attached to what someone believes. Indeed, the Bible says that good fruits will follow those who believe (Matthew 7:17); but this does not mean that a pastor can so easily measure good actions in someone else. Only a relationship with a person will help us see the fruit of that person's life.
Preparing people for Proactive Evangelism
If we are going to equip the church to out into the world, share the love of Jesus with others and see them become disciples of Jesus Christ, we must be able to observe the following:
Do they have an authentic, personal relationship with Jesus?
Are they growing in their own discipleship journey?
Are they able to share the Gospel succinctly?
Are they able to have meaningful conversations with the people they meet?
Are they able to instruct new disciples in the faith?
While measuring effectiveness in many professions is predictable and quantifiable, there is no standard tool to measure the effectiveness of evangelism.
Counting church attendance is not a good marker, since many new visitors could simply have transferred from another church, while other visitors may simply be wanting to see what the church is all about, not having made any commitment to Christ at all.
Indeed, the fruit of a person's life (love, joy, patience, kindness) are the best indicators of a changed heart, in addition to a public confession in Christ.
Global Disciples Canada is a Christian mission organization that trains local leaders living near least-reached communities to multiply disciples for Christ. One-third of our world hasn't heard the Good News of Jesus. Yet. Global Disciples refers to these as "least-reached" people, and fewer than 10% of all missionaries work among these groups. We live in a time when many of these people are within reach of a local church. Through our simple and effective training and coaching strategy, believers share the Gospel in their own nations and cultures. Jesus said, "Go and make disciples of all nations," and we're committed to doing just that. If you are looking for a Christian mission organization to partner with to become a better disciple and help make disciples, connect with us today!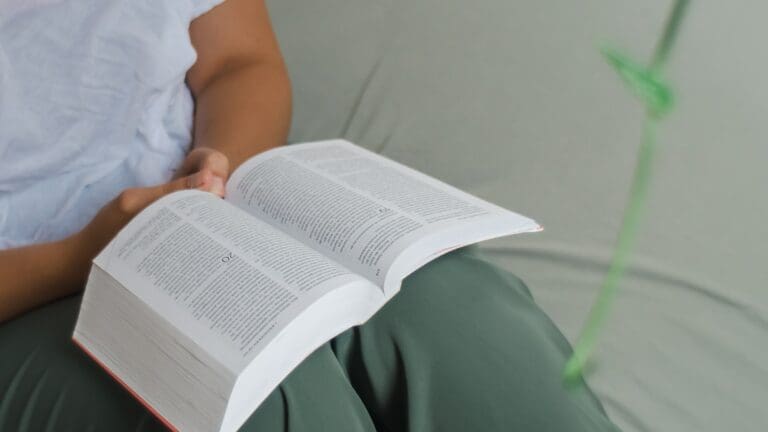 Impact your inbox
Subscribe to our email list to stay connected with Global Disciples and get a monthly reminder of how God is working in least-reached areas across the world.
"*" indicates required fields
Give monthly, reach the world.
Join our community of monthly donors bringing the hope of Jesus to least-reached people groups around the world.