Maasai Community Transformation
Our vision as Global Disciples is to see every person have an opportunity to choose and follow Jesus – through training leaders, multiplying disciples, and transforming communities. That all sounds really nice, but is it actually working?
Randy Friesen, Global Disciple's VP of Leadership Development shares about his recent trip to Kenya.
Twenty five years ago I brought my family to Kenya for a 4-month ministry sabbatical rest and renewal opportunity. My uncle and aunt managed the Mennonite Guest House in Nairobi, so that was where we often had lunch on Sundays. One Sunday I met a Maasai leader named Sarone Ole Sena at the guest house and he invited us to his home community of Olepolis (which means "the land between two rivers").
After a life-transforming all-day driving adventure we arrived (or rather were pulled by a tractor through the flooded river) to our accommodations at his neighbor James' house.
We loved the people of Olepolis and quickly learned of the huge changes they were experiencing in moving from nomadic to pastoralist lifestyles.
Fewer than 2% of Maasai at that time were Christ followers, and many men with multiple life-controlling issues impacting not just them but their families and the wider community.
We helped send a team of 4 college students to Olepolis that next summer, and they teamed up with 4 Maasai college students to serve the community, grow together as disciples, and share Christ.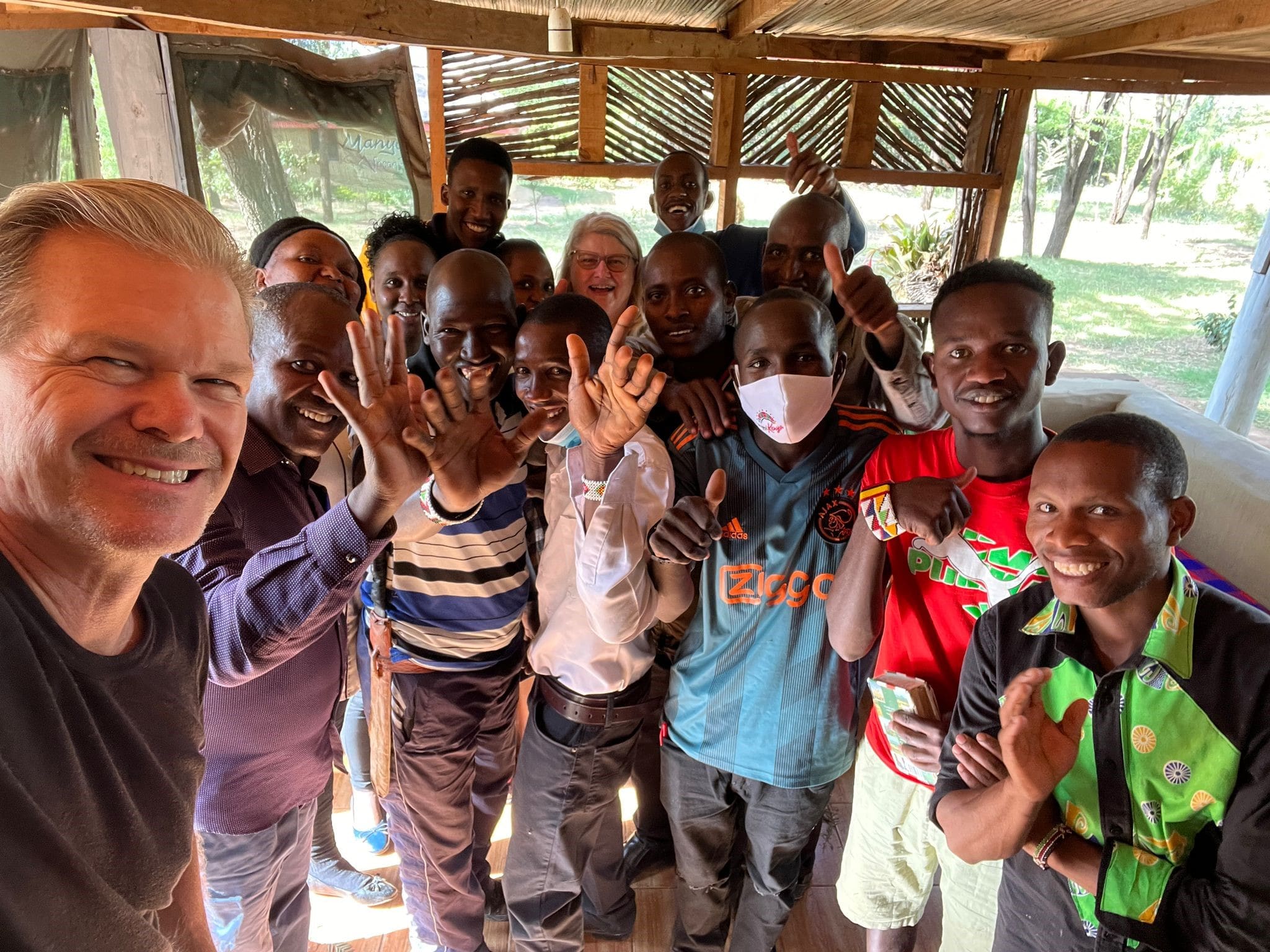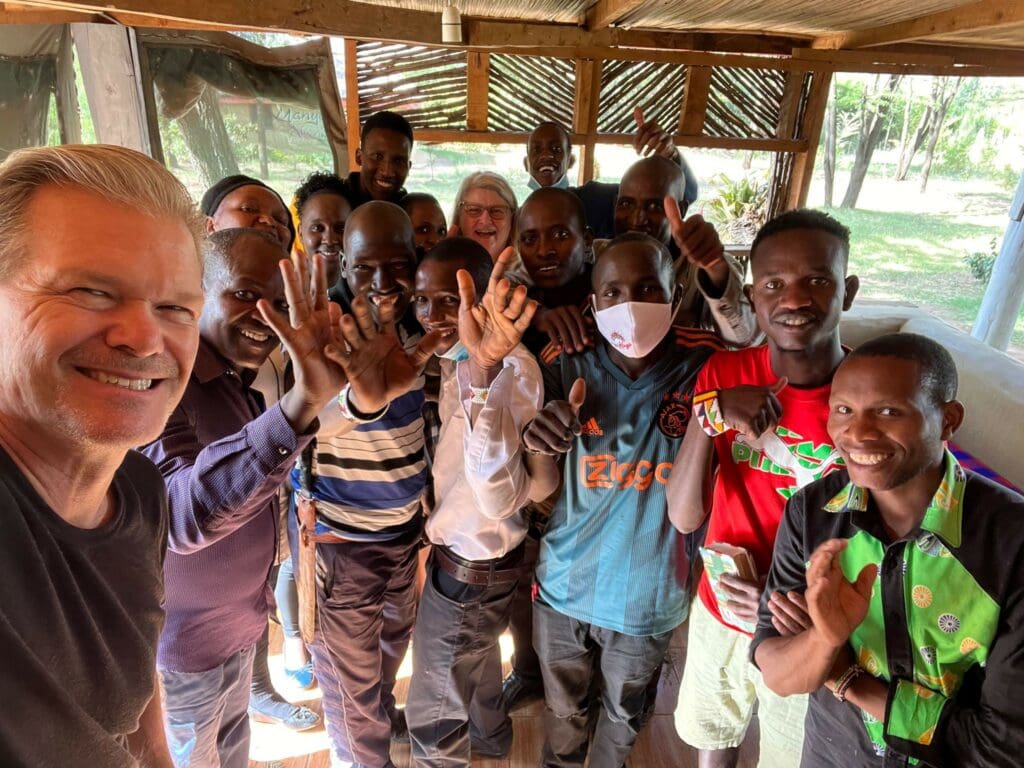 Flash forward 25 years. Marjorie and I have been spending part of Jan/Feb this year in East Africa visiting with leaders and understanding the work of Global Disciples in the region. We had dinner with our old friend Sarone Ole Sena and he said that from 2000 to 2010 he taught the character-based leadership training curriculum that Global Disciples uses to over 1200 Maasai leaders.
For many, this was their first training experience, and they were the first from their communities to be resourced as leaders. When the Kenyan constitution changed in 2010 with the resulting devolution of power from national structures to the newly formed 47 counties, Sarone estimated that as many as 600 of the Maasai leaders trained by Global Disciples were hired into various leadership positions in their respective counties.
We attended the graduation of the first class of diploma graduates from the Nashulai Conservancy Tourism College in the Mara. This graduation ceremony could well have been a church service. Worship, preaching, and prayer filled the agenda. This was a civic event, community-owned, and the most Jesus-honoring day I have experienced in a long time.
We learned that current estimates are that 80% of Maasai are currently Christ followers, and the bible is their most respected truth source. That's over a million new Christ followers in the past 25 years. Only the Lord knows the impact of our leadership training materials on this story, but it is significant.
We're hosting several Maasai leadership conferences this January because we want to expand our equipping of the Maasai church to reach their communities, nation, and neighbors with the good news of Jesus.
Community transformation does happen and is happening – and together, we get to be a part of it!
Global Disciples Canada is a Christian mission organization that trains local leaders living near least-reached communities to multiply disciples for Christ. One third of our world hasn't heard the Good News of Jesus. Yet. Global Disciples refers to these as "least-reached" people, and fewer than 10% of all missionaries work among these groups. We live in a time where many of these people are within reach of a local church. Through our simple and effective strategy of training and coaching, believers share the Gospel in their own nations and cultures. Jesus said, "Go and make disciples of all nations," and we're committed to doing just that. If you are looking for a Christian mission organization to partner with to become a better disciple and help make disciples, connect with us today!
Impact your inbox
Subscribe to our email list to stay connected with Global Disciples and get a monthly reminder of how God is working in least-reached areas across the world.
"*" indicates required fields
Give monthly, reach the world.
Join our community of monthly donors bringing the hope of Jesus to least-reached people groups around the world.