A life of mission, service and friendship among First Nations people
In this episode, Byron Grant shares about his 40+ years of living and ministering among his first nations brothers and sisters in Vancouver, Canada. With joy and compassion, Byron unpacks why first nations people experience such difficulty in reconciling their culture and history to Christianity and the Church, much of it owing to the trauma experienced in Canada's residential school system. He encourages us to take the time to listen more to the rich stories that First Nations people love to tell, to get to know their sense of humor and fun, and to enjoy them with all of the God-given gifts, skills and potential they possess.
Byron Grant is the Lead Pastor at New Beginnings Baptist Church in East Vancouver where he has pastored for many years alongside his wife Diane. Byron was commissioned as a missionary by North America Indigenous Ministries (NAIM) in 1979, and has lived and served among first nations people ever since.
You will want to hear this episode if you are interested in…
How God called Byron to Vancouver to minister to First Nations people [2:55]
The moment Byron knew he was called to be a missionary [6:30]
The history of First Nations people in Canada and the USA [9:22]
The impact of Canada's residential schools on First Nations People [12:15]
The vision of NAIM to raise up indigenous leaders and churches [16:55]
The Tillicum Centre: a bridge between the native community and Jesus [20:38]
Loving First Nations people through listening [25:14]
Some First Nations theology [29:51]
Why First Nation people are underrepresented in Canadian churches [36:33]
Challenging the stereotyping of First Nations people [40:12]
Friendship with First Nations people [41:18]
Resources & People Mentioned
Connect With Global Disciples Canada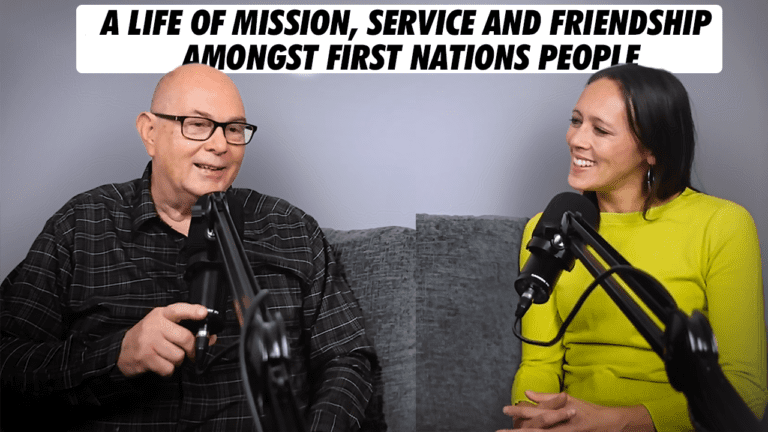 Impact your inbox
Subscribe to our email list to stay connected with Global Disciples and get a monthly reminder of how God is working in least-reached areas across the world.
"*" indicates required fields
Give monthly, reach the world.
Join our community of monthly donors bringing the hope of Jesus to least-reached people groups around the world.