Can't Keep it to Yourself
When you know what Jesus has done for you, you can't keep it to yourself! You want others to experience His transforming work too!
Just ask Eli—a young, dedicated follower of Jesus, sharing the Gospel with his people in Myanmar.
But he wasn't always like this. Eli grew up with Christian parents but got into trouble as a kid, becoming addicted to drugs and living a life that did not honor God.
Gradually, his life began to turn around, and he decided to go to seminary. But drugs still had a grip on him, and when the seminary found out, Eli was asked to leave.
When Eli finally repented, he was filled with the love of Jesus, and the power of the Holy Spirit. His drug use stopped, and he became a passionate evangelist, going from village to village, sharing the Gospel and discipling new believers.
But Eli doesn't leave the mission to others. He moves into a village for a time and shares the Gospel, especially with the predominantly Buddhist communities in Myanmar.
God has used him greatly. In several cases, almost the whole village came to know Jesus.
He's often faced opposition. In one village, when four families gave their lives to follow Jesus, the village elders felt that their Buddhist way of life was being threatened. So, they called Eli to a meeting—and included two local monks, who questioned his influence in their village. The monks and elders decided Eli was no longer welcome and he could expect severe punishment if he ever came back.
Undeterred, Eli moved on to the next village…and the four believing families now go there to be discipled!
Eli has experienced the transforming work of Christ—and he can't keep it to himself. He's working faithfully to see as many people as possible have the opportunity to choose and follow Jesus.
Praise God for changing lives and empowering His people for the mission! To learn more about stories of changed lives click HERE.
Global Disciples Canada is a Christian mission organization that trains local leaders living near least-reached communities to multiply disciples for Christ. One-third of our world hasn't heard the Good News of Jesus. Yet. Global Disciples refers to these as "least-reached" people, and fewer than 10% of all missionaries work among these groups. We live in a time where many of these people are within reach of a local church. Through our simple and effective training and coaching strategy, believers share the Gospel in their own nations and cultures. Jesus said, "Go and make disciples of all nations," and we're committed to doing just that. If you are looking for a Christian mission organization to partner with to become a better disciple and help make disciples, connect with us today!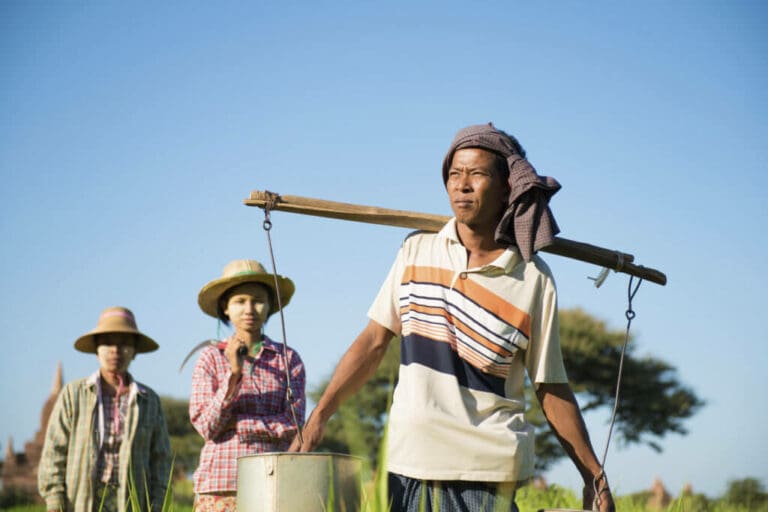 Impact your inbox
Subscribe to our email list to stay connected with Global Disciples and get a monthly reminder of how God is working in least-reached areas across the world.
"*" indicates required fields
Give monthly, reach the world.
Join our community of monthly donors bringing the hope of Jesus to least-reached people groups around the world.