Building a Healthy Church Community: 3 Essential Tips for Success
You've worked hard to develop the best methods to connect your church with your community further and inspire more people to visit your church. Planning and organizing food-filled gatherings, knocking on neighbors' doors, inviting friends and family to your events, and being pleasant and welcoming are just a few ideas that may have come to mind.
Welcoming everyone to the church should be accompanied by a talent for genuine hospitality, care, and authenticity and best representing the heart of the God we believe in. As a result, like-minded individuals will be attracted to the genuineness of the church community and want to be committed to serving alongside you. The old saying, people don't care how much you know until they know how much you care, rings true here.
This is by no means an exhaustive list but rather some steps to help you build a healthy church community that's foundation is built on scripture and your love of God and your love of people.
1. Keep God in the Forefront
When the church's identity is not clear, the church loses its distinction and eventually becomes a little more like the surrounding society than God's plan for it.
To avoid this from happening, God inspired Paul in Ephesians 4:4-6 to teach the importance of keeping Christ, who is the head of the Church, in the forefront.
In the same letter, Paul also wrote that the Church is a temple of God (1 Corinthians 3:16). In both instances, God is the central figure.
In Matthew 16:17-18 Jesus Christ lets his disciples know that HE is building HIS church. It is an important reminder that God himself has promised that he will do the building NOT "you will build my church" or "pastors will build my church" but "I will build my church."
Hence, your church should be clear about its identity. As a leader, you are responsible for faithfully teaching God's word, being obedient to what God has asked you to do, and setting an example in both action and deed. People are incredibly perceptive and if they see that the leadership's priorities are not in line with God's priorities, they will find it hard to stay faithful.
Keep God in his rightful, authoritative position front and center of your church community and lean into his wisdom for how to pastor and lead people well.
In 2 Corinthians 5:17, the apostle Paul wrote, "So if anyone is in Christ, there is a new creation: everything old has passed away; see, everything has become new!"
There is one way, one truth, one life, Jesus Christ and no one comes to the father but by him (John 14:6).
He who has the Son has life, and he who has not the Son does not have life (1 John 5:12).
Christ has called you to be his ambassadors here on earth, to share a living Jesus with a dying world.
What a joy it is to gather a new community of like-minded, new-creation people who are passionate about the Gospel that has changed your life. If your church can hold fast to God's word, be faithful in sharing truth, live by biblical values, and continuing to point people to the truth of Jesus, believers will stand firm, the community will be built and the church will be a constant witness for all to see.
3. Understand the Church's Function in the Community
Your church may not be located in the heart of a busy metropolis, but it still has a vital role in the community. Think about what it can do to bring the community together and make it a better place to live in. Your church should be the greatest expression of a beautiful community but also be impacting the wider community it is a part of.
The church was never meant to be a museum that people come to observe but rather a hospital that people come to be healed.
An incredible challenge is to ask yourself the question if your church closed its doors tomorrow, would the wider community notice?
Promote love, peace, compassion, and unity, and have your community model it in their spaces of influence. Understand your function in the community and equip your people to play their role in living out their faith.
The church is designed to bring people together who are committed to their faith. The church throughout history has continued to grow as Christ-centered followers share the good news that they know and it will be the same for your community too.
Remember, the identity of your church community is not just defined by what you do, but also by who you are. With the help of God may you build wisely, slowly, faithfully, and carefully a community of passionate Jesus followers who are growing closer to God and modeling His love to the world.
Psalm 127 so beautifully proclaims "Unless the Lord builds the house, those who build it labor in vain". God has invited you to build His church with Him, what an incredible privilege that really is.
Global Disciples Canada is a Christian mission organization that trains local leaders living near least-reached communities to multiply disciples for Christ. One-third of our world hasn't heard the Good News of Jesus. Yet. Global Disciples refers to these as "least-reached" people, and fewer than 10% of all missionaries work among these groups. We live in a time where many of these people are within reach of a local church. Through our simple and effective training and coaching strategy, believers share the Gospel in their own nations and cultures. Jesus said, "Go and make disciples of all nations," and we're committed to doing just that. If you are looking for a Christian mission organization to partner with to become a better disciple and help make disciples, connect with us today!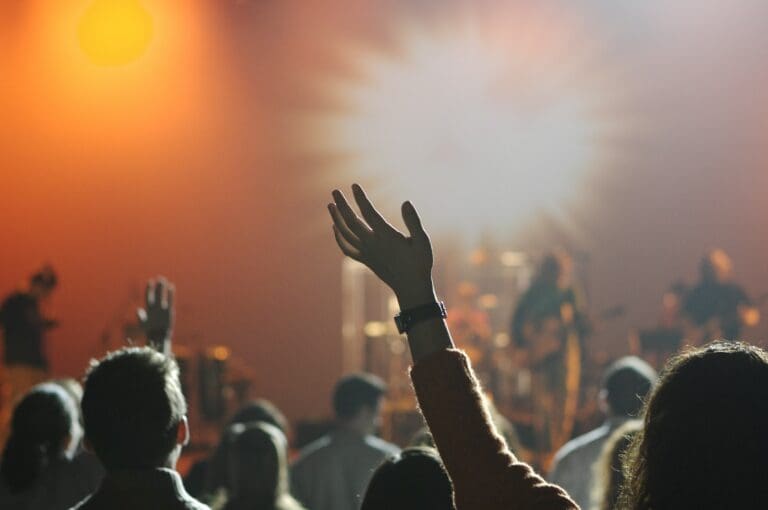 Impact your inbox
Subscribe to our email list to stay connected with Global Disciples and get a monthly reminder of how God is working in least-reached areas across the world.
"*" indicates required fields
Give monthly, reach the world.
Join our community of monthly donors bringing the hope of Jesus to least-reached people groups around the world.