Resources
Understanding the Least Reached in our
Backyard
More than ever before the least-reached are not only "over there" across an ocean but they are coming directly to our communities and already living in our neighborhoods.
We may feel afraid when hearing about refugees coming to our communities, but what if God wants to use this season in history as a way to reach the world with the Gospel of Jesus Christ?
Global Disciples Canada is committed to training leaders living near least-reached communities to multiply disciples.
That is why we have created this free e-book to equip people just like you do live missional exactly where God has placed you.
In this book you will be reminded of Gods call to his church to…
Love our Neighbour
Not be intimidated or fearful
Open our homes to those from cultures where hospitality is valued
We have also included some questions that we hope will help you live out Jesus' Great Commission, such as:
What is your biggest fear about sharing the gospel with an immigrant?
How can you move past this fear and walk in boldness
What people groups are living in my area that have come from least reached parts of the world?
Perhaps you did not have the ability or calling to "go" as foreign missionary, but now you can do missions right where you are because God has brought the harvest to you. There is now more than ever least-reached in our backyard.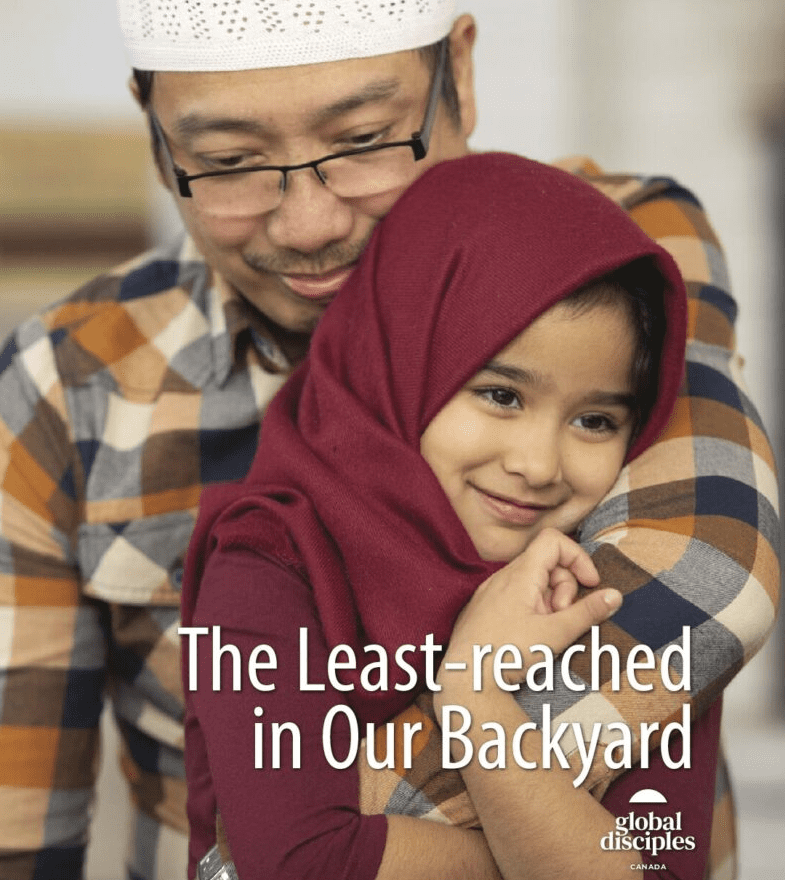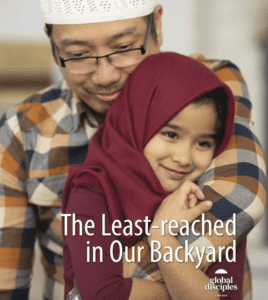 "A refreshing way to look at Missions as something that is not continents away but actually something right on my doorstep"
– Jordan, Langley, BC
"Honestly – no other organization challenges me more with my approach to Jesus' Great Commission than Global Disciples Canada. Keep up the great work!"
– Sandy, Winnipeg, MB
Get your free copy of the least-reached in our backyard E-book
See how God can use you in your own backyard to reach others for Jesus by requesting your free e-book using the form below.
"*" indicates required fields